Need to go gluten free or just in the search for something cheerful? This spongy guten free chocolate cake base will please both!
As I currently have a little time, I was searching on the internet last week. Attempting to find fresh, challenging ideas, inspirational recipes that We have never tested before, to treat my family with. Hunting for quite some time unfortunately could not find too many interesting things. Just before I wanted to give up on it, I came across this delicious and easy treat by luck on Suncakemom. The dessert looked so mouth-watering on its snapshot, it required instant actions.
It absolutely was not difficult to imagine the way it's made, how it tastes and just how much boyfriend will probably love it. Mind you, it is quite easy to please the guy in terms of puddings. Yes, I am a lucky one. Or possibly he is.Anyhow, I went to the blog and then followed the precise instuctions that have been combined with superb pictures of the procedure. It just makes life faster and easier. I could suppose it's a bit of a inconvenience to shoot snap shots in the middle of baking in the kitchen because you ordinarily have gross hands so that i sincerely appreciate the time and effort she devote to build this post .
With that said I'm empowered to present my personal dishes similarly. Thanks for the thought.
I had been tweaking the original formula to make it for the taste of my family. I have to say it absolutely was an incredible outcome. They loved the flavor, the thickness and enjoyed getting a sweet like this in the midst of a busy workweek. They ultimately asked for more, many more. Thus the next time I am not going to make the same miscalculation. I'm going to double the quantity to keep them delighted.
The original Gluten Free Chocolate Cake Recipe is provided by SunCakeMom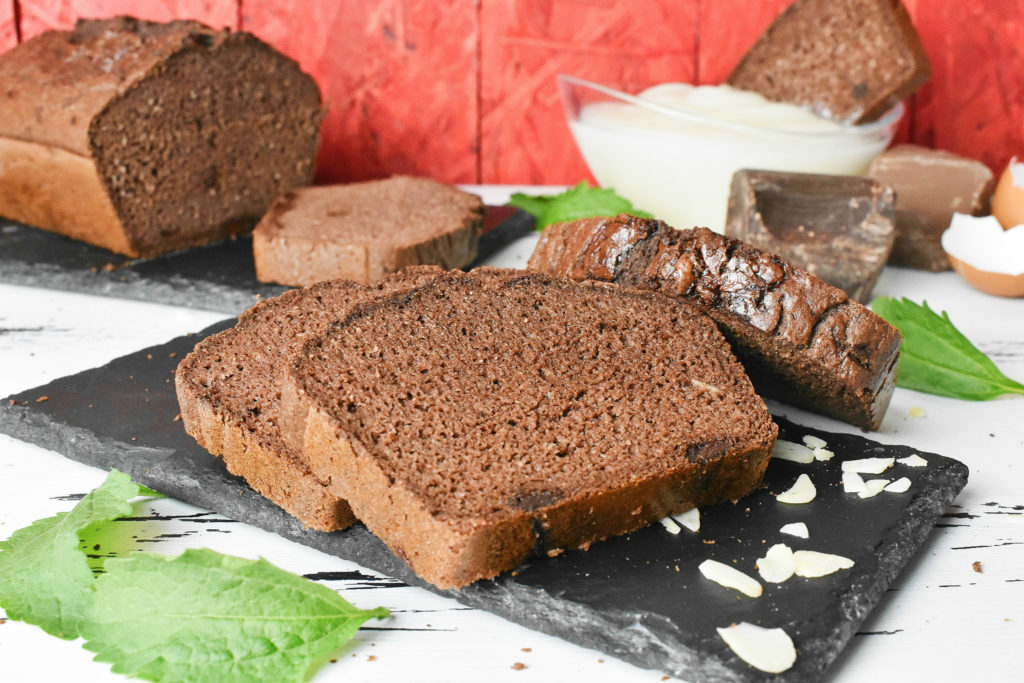 Pastry:
Preheat oven to 350°F / 180°C.
Measure dry ingredients: almond flour, rice flour, cocoa powder stevia and baking powder.Put them in a mixing bowl and mix them well.
Melt chocolate.
Separate eggs. Put egg whites in a mixing bowl and the yolks into a cup.
Beat egg whites in high speed until hard peaks form.
Turn beater into low speed and pour yolks into the whites one by one.
Turn beater off and fold dry ingredients and melted chocolate into the beaten eggs, as well. Mix until you get an even pastry.
Pour it into a bread tin and put it into the preheated oven for 50 minutes to bake.
Meanwhile prepare the coconut cream that could be a nice complementary for our chocolate spongecake.
Cream:
Put cornstarch, shredded coconut, vanilla extract and Stevia into a cup.
Measure 6 tbs coconut milk into the cup, as well.
Mix them with a wooden spoon until getting an even mixture without any lumps.
Pour the rest of the coconut milk into a medium size saucepan to heat up.
Pour the cornstarch mixture into the saucepan and stir it continuously bring the cream to boil.
Take the saucepan off the heat when the cream starts to thicken.
Serve it with the spongecake warm or cold.