Do we really like chocolate or we just have it because we used to? Let's make a couple of chocolate orange balls and find it out!
As I currently have some time, I was surfing on the internet the other day. Looking for new, fascinating ideas, inspirational recipes that We have never used before, to surprise my loved ones with. Looking for a while yet couldn't come across too many interesting stuff. Just before I thought to give up on it, I found this delicious and simple dessert simply by chance at Suncakemom. The dessert seemed so delicious on its image, that called for instant actions.
It absolutely was not difficult to imagine how it's created, how it tastes and how much my hubby is going to like it. Actually, it is rather easy to keep happy him in terms of cakes. Yes, I'm a lucky one. Or perhaps he is.Anyways, I got into the page and simply used the comprehensive instuctions that were combined with nice graphics of the procedure. It really makes life less difficult. I can suppose it's a slight hassle to take photos in the middle of cooking in the kitchen as you may normally have gross hands and so i pretty appreciate the effort and time she devote for making this post and recipe easily implemented.
That being said I am empowered presenting my own recipes in a similar way. Appreciate your the concept.
I was tweaking the original mixture create it for the taste of my family. I've got to say it absolutely was a terrific outcome. They prized the flavour, the overall look and enjoyed getting a treat such as this during a hectic week. They basically requested lots more, many more. So the next time I'm not going to make the same mistake. I am going to double the volume .
Chocolate Orange Balls originally from suncakemom.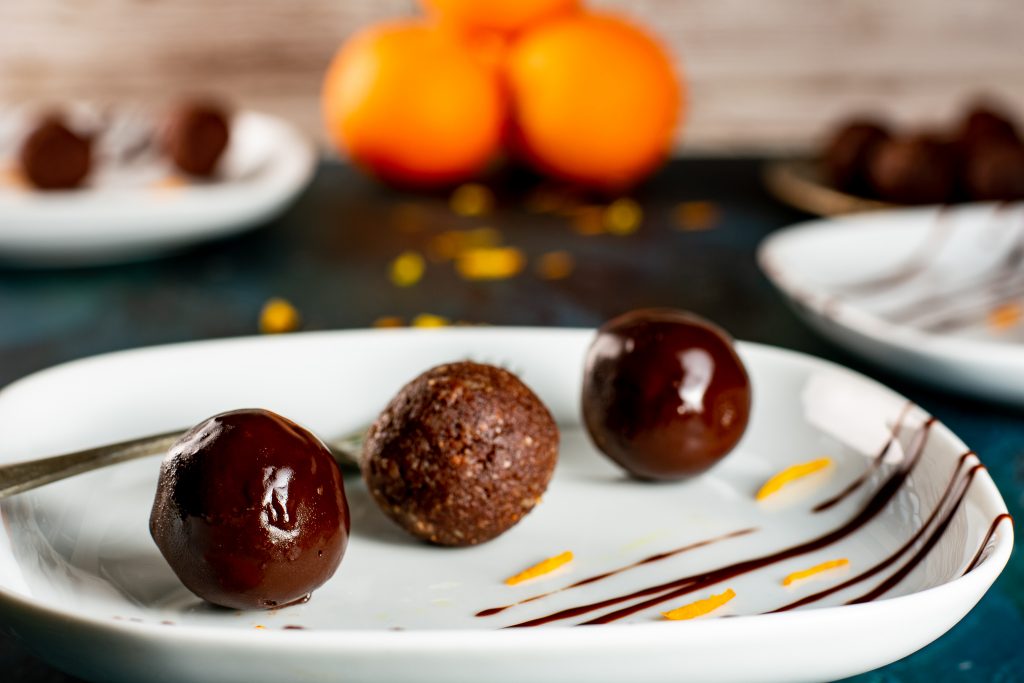 Advanced
Add orange zest, orange juice, nuts, dried fruits, cocoa powder, cinnamon into a food processor then process the ingredients until there is a uniform mixture.
Make walnut sized (15-20g) balls out of the dollop.
Melt chocolate and butter.
Dip the orange chocolate balls into chocolate then let them cool off on a rack.