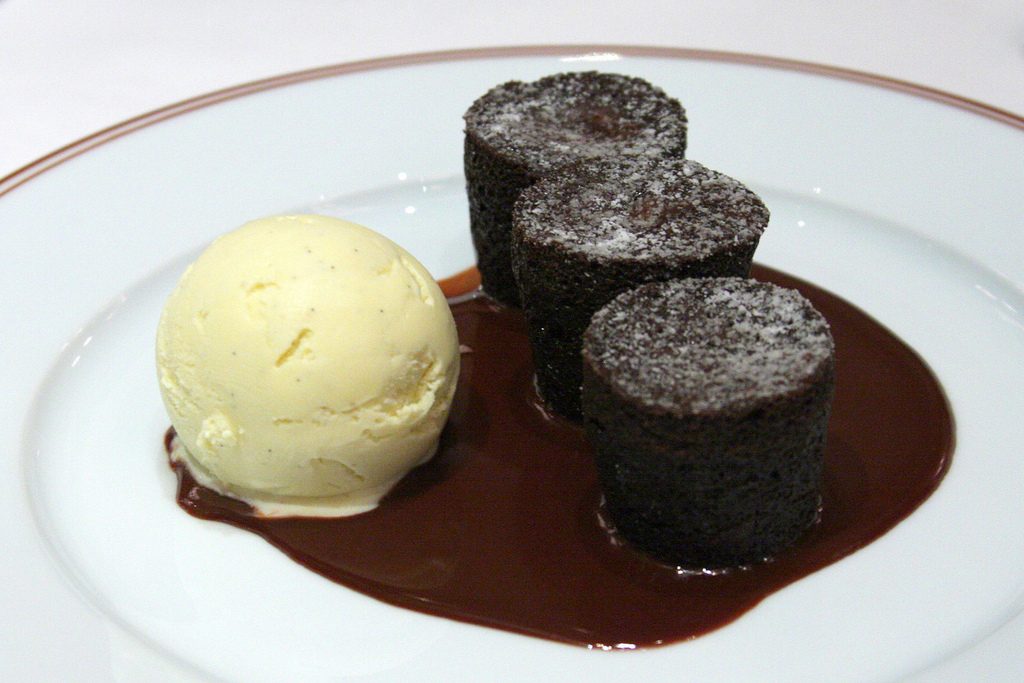 Ever since we took non-allergic kid #2 with us on a trip to Napa and Sonoma Valleys six months ago, pretty much eating our way through the countryside, I've been wanting to re-create some the best treats we had for allergic kid #1. This is my version of the Chocolate Bouchons from Bouchon Bakery in Yountville. The silicone mold is from Williams-Sonoma (that company is incredibly adept at getting me to stimulate the economy).
This is also my basic dairy and egg-free brownie recipe, no fancy or crazy ingredients, making it easy to embellish or take as it is. The great thing about this brownie recipe is that it can be made as a brownie mix" in advance. Just put all the dry ingredients, plus the chocolate chips in a ziplock bag, and when you want to bake, just dump it in a bowl with 1/2 cup of water and 1/2 cup of oil!
1/3 cup unsweetened cocoa powder (I use Nestle)
1/3 cup chocolate chips ( I used Enjoy Life because they are mini chips and melt in)
1/2 teaspoon baking powder
Preheat oven to 350.
In a large bowl, mix the dry ingredients and the chocolate chips together.
Add the oil and water and mix well, but don't over-do it or you'll have bricks.
Spread into a 9 x 9 inch baking pan, or spoon into your Bouchon molds!
Bake for 25 minutes, or until the top is no longer shiny. Let cool before trying to cut or they'll crumble apart.
Have fun with these, frost them up, sprinkle them, add some vanilla or mint extract, serve with ice cream…whatever.