Is burying a meal deep under a sauce acceptable table manner or are we just overly emotional? Can Tzatziki sauce save our soul when the day comes?
As I lately have a little time, I was searching on the internet yesterday. Looking for fresh, exciting thoughts, inspiring dishes that I have never used before, to treat my family with. Looking for quite some time unfortunately couldn't discover any interesting stuff. Right before I wanted to give up on it, I stumbled on this delightful and easy dessert by luck at Suncakemom. The dessert seemed so delicious on its snapshot, that required prompt action.
It had been simple enough to imagine the way it's created, how it tastes and just how much my hubby will want it. Actually, it is rather simple to delight the man in terms of puddings. Anyways, I got into the site and used the step-by-step instuctions that had been accompanied by superb photographs of the method. It really makes life much simpler. I could imagine that it's a bit of a hassle to take photos in the midst of cooking in the kitchen because you usually have sticky hands so I genuinely appreciate the commitment she placed in to build this blogpost .
Having said that I am inspired presenting my own, personal dishes in a similar way. Many thanks the concept.
I had been tweaking the initial mixture to make it for the taste of my loved ones. I've got to tell you that it was a terrific success. They enjoyed the taste, the thickness and enjoyed getting a delicacy like this during a busy week. They quite simply asked for more, many more. Hence next time I am not going to make the same miscalculation. I'm going to multiply the quantity to get them delighted.
This was inspired by tzatziki recipe from SunCakeMom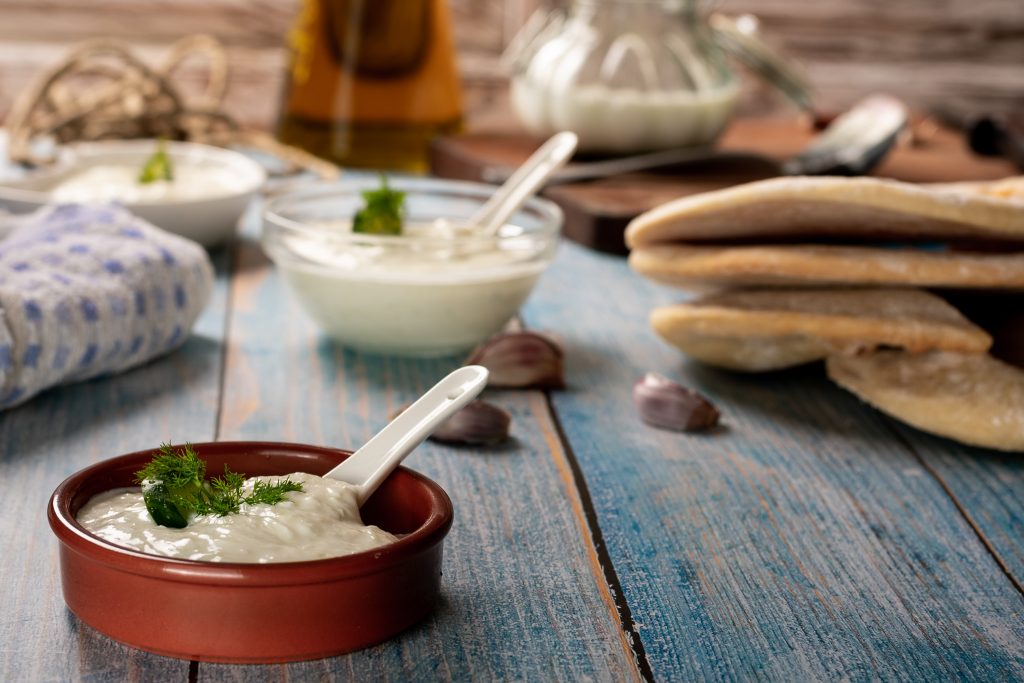 Wash the herbs, peel the garlic and the cucumber if desired. Some like cucumber with the peel on.
Shred the cucumber and the garlic then finely chop the herbs up.
Place the cucumber, garlic and herbs into a container. Some like to strain the cucumber but if the Greek yogurt is thick enough then pressing out some of the liquid is enough.
Add the Greek yogurt, olive oil and salt.
Mix everything well.
Put the freshly made Tzatziki sauce into the fridge for a couple of hours that will let the flavors come together.