Cross continental squash soup that will make us taste the freshness of summer, bite after bite. Dill flavored creamy summer squash soup to delight!
As I lately have some time, I was looking on the internet a few days ago. In need of new, exciting thoughts, inspirational dishes that We have never used before, to impress my family with. Hunting for a while unfortunately could not come across any interesting stuff. Just before I wanted to give up on it, I came across this tempting and easy treat simply by chance. The dessert seemed so delightful on its snapshot, that required immediate action.
It absolutely was simple enough to imagine the way it is made, how it tastes and just how much my husband is going to like it. Actually, it is very easy to delight him in terms of cakes. Yes, I am a lucky one. Or perhaps he is.Anyways, I visited the blog: Suncakemom and simply used the simple instuctions that were coupled with impressive shots of the method. It just makes life much easier. I can suppose it is a bit of a effort to take photographs down the middle of cooking in the kitchen as you may typically have sticky hands and so i really appreciate the commitment she devote to build this blogpost .
Having said that I'm encouraged presenting my personal formulas in the same way. Thanks for the concept.
I had been fine tuning the original formula to make it for the taste of my loved ones. I've got to mention it absolutely was a great outcome. They enjoyed the taste, the overall look and loved having a sweet such as this during a stressful workweek. They quite simply wanted lots more, many more. Thus the next time I'm not going to make the same mistake. I'm likely to multiply the amount to keep them happy.
This Summer Squash Soup post was made possible by SunCakeMom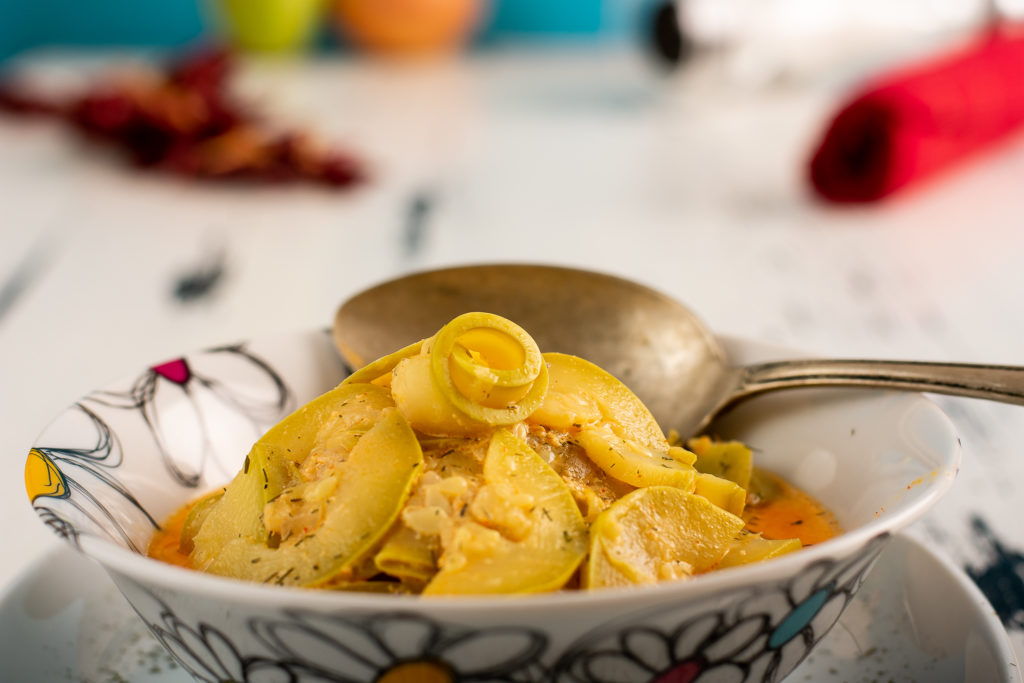 Melt butter in a pan.
Saute the onion on the butter until it gets a glassy / translucent look. The onion can be caramelized on low heat if desired but that takes a bit longer and more butter.
Halve the squash then slice it up either horizontally or vertically.
Add the sliced up squash and saute for 3 to 5 minutes.
Sprinkle in the salt, dill, vinegar and the optional paprika.
Pour in the water and the milk.
Turn the heat up until it reaches the boiling temperature then lower the heat and simmer the squash to desired texture in about 10 minutes.
Mix in the sour cream, bring it to boil and turn off the heat.
Let it cool off a bit before serving.