As I most recently have a little time, I was looking on the web yesterday. Attempting to find new, fascinating thoughts, inspiring recipes that I've never used before, to impress my family with. Searching for a while but could not find any interesting things. Right before I wanted to give up on it, I came across this yummy and simple treat by chance on Suncakemom. It looked so delicious on its pic, it called for immediate action.
It absolutely was not so difficult to imagine the way it's created, its taste and just how much my husband is going to love it. Mind you, it is quite easy to impress the guy when it comes to desserts. Anyhow, I went to the webpage and then used the comprehensive instuctions that have been accompanied by nice photographs of the process. It just makes life much simpler. I can imagine that it's a slight inconvenience to take pics in the midst of cooking in the kitchen as you normally have gross hands so I pretty appreciate the commitment she put in to make this blogpost and recipe conveniently followed.
Having said that I'm inspired to present my own dishes in a similar way. Many thanks for the concept.
I had been tweaking the original recipe create it for the taste of my family. I've got to mention it had been an incredible outcome. They enjoyed the flavour, the overall look and loved having a treat like this in the midst of a busy workweek. They quite simply asked for even more, more and more. So the next time I am not going to make the same miscalculation. I'm going to multiply the amount to get them happy.
This sugar free Apple pie recipe was first posted on suncakemom.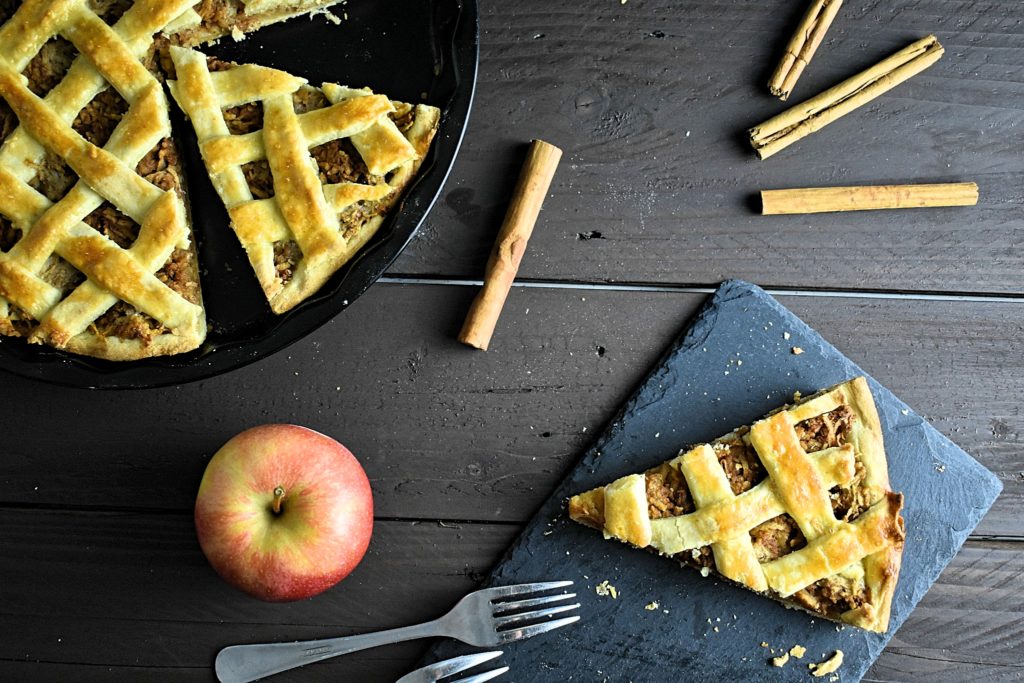 It's an excellent choice when we are craving something sweet and we happen to be on a no sugar diet. Especially when we have just started quitting sugar.
Put flour, baking powder, butter, egg, vanilla, optional sweetener and the water or milk into a medium size bowl. Work the butter and egg into the flour until comes together by hand. A lot depends on the moisture content of the flour. If the dough is too dry and flaky, pour a little bit of more milk or water over the mixture. If it still sticks to the bowl or onto our hands after ten minutes of kneading then add a bit of more flour to it.
Form the dough into a disk and refrigerate until chilled.
Peel and shred the apples. Hold them at the core without shredding hands so keep the core and shred it around.
Sprinkle the apples with lemon juice so they won't go brown. Add the cinnamon and work it together.
Get the dough out of the fridge and divide it into two pieces. A bigger and a smaller piece: 1/3 and 2/3.
On a lightly floured surface, roll the bigger piece of dough into the form and size of our baking tray.
Place disk onto the tray, fit or tweak it if needed.
Put the filling on top of the dough.
Roll out the smaller part of dough on floured surface. Cut and roll them into strips. Lay out 4 to 6 parallel strips across pie. Form lattice by arranging another 4 to 6 strips diagonally across first strips.
Brush the top with egg yolk.
Place apple pie into the 350°F / 180°C preheated oven for about half an hour to bake.
Let the apple pie cool down before cutting it up.