Who is to decide a what a recipe is called? Wouldn't be easier to set up a recipe governing body so we could know what really is in a Sausage kale soup?
As I lately have a little time, I was browsing on the web a few days ago. Looking to find fresh, fascinating thoughts, inspiring dishes that We have never tried before, to delight my loved ones with. Looking for a while unfortunately couldn't discover any interesting stuff. Right before I thought to give up on it, I ran across this tempting and simple treat by chance. The dessert seemed so scrumptious on its photo, it required urgent actions.
It was not so difficult to imagine just how it is made, how it tastes and just how much my husband is going to want it. Mind you, it is rather simple to please him when it comes to treats. Anyway, I got into the blog: Suncakemom and then followed the step by step instuctions which were combined with great shots of the process. It just makes life much simpler. I could suppose it is a bit of a effort to take photos in the middle of cooking in the kitchen as you may most often have gross hands so I seriously appreciate the time and effort she put in to build this post .
With that said I'm empowered to present my personal recipes in the same way. Appreciate your the thought.
I had been fine tuning the main mixture create it for the taste of my loved ones. Need to mention it had been an incredible success. They enjoyed the taste, the structure and enjoyed getting a treat such as this in the middle of a hectic week. They quite simply requested even more, a lot more. Hence next time I am not going to make the same miscalculation. I'm going to multiply the quantity to make them pleased.
sausage kale soup recipe invented by SunCakeMom.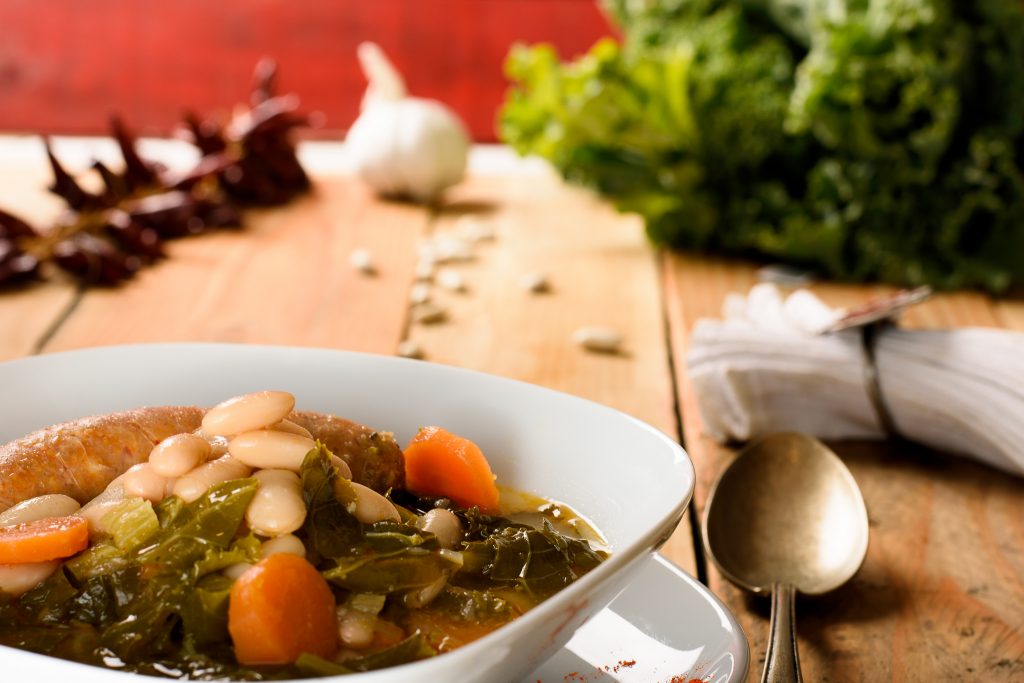 Soak the beans according to instructions on packaging and belief.
Pour oil into a saucepan and heat it up.
Add the diced onion, celery, carrots and salt then mix them together well.
Saute the vegetables on high for 3-5 minutes until the onion gets a translucent/glassy look.
Turn the heat down to medium low and cook the mixture until the onion starts caramelizing, stirring occasionally for about 15-25 minutes.
Add garlic, black pepper, and tomato then mix them well. Cook it until garlic gives out its scent for about 2-5 minutes.
Add paprika, sausage and the beans.
Fill it up with water so the ingredients are all submerged, put the lid on and simmer it for about 60 to 90 minutes depending on the beans.
About 15 minutes before the soup is done, add carrots and other vegetables like kale, cauliflower, brussels sprouts or broccoli. Put the lid back on then turn the heat up and bring it to boil.
When the soup starts to boil, lower the heat and simmer it for 10 minutes or until the the desired texture of vegetables is reached.
Take it off heat and let it cool down a bit before serving, for about 20 minutes.