Rainy afternoon or sunny morning this easy chocolate banana bread will put a smile on everybody's face! On top of that it's dairy, gluten & sugar free!
As I lately have a little time, I was looking on the internet yesterday. On the lookout for fresh, intriguing ideas, inspirational recipes that I've never tried before, to impress my family with. Hunting for a while unfortunately couldn't find too many interesting things. Just before I thought to give up on it, I came across this fabulous and simple dessert simply by chance. The dessert seemed so delightful on its image, that called for fast actions.
It was not so difficult to imagine how it is made, how it tastes and just how much my hubby might like it. Actually, it is very easy to please him when it comes to cakes. Yes, I'm a lucky one. Or perhaps he is.Anyway, I visited the site: Suncakemom and simply followed the simple instuctions that were accompanied by wonderful snap shots of the procedure. It really makes life faster and easier. I could suppose it's a slight inconvenience to shoot snap shots down the middle of baking in the kitchen because you most often have gross hands so I highly appreciate the time and effort she devote for making this blogpost and recipe easily implemented.
That being said I am inspired to present my own formulas in a similar fashion. Many thanks the idea.
I had been fine tuning the initial mixture create it for the taste of my family. I can mention it absolutely was an awesome success. They loved the flavor, the consistency and loved having a delicacy like this during a lively week. They ultimately asked for more, many more. So next time I am not going to commit the same mistake. I am likely to twin the amount .
This Chocolate Banana Bread Healthy post was made possible by SunCakeMom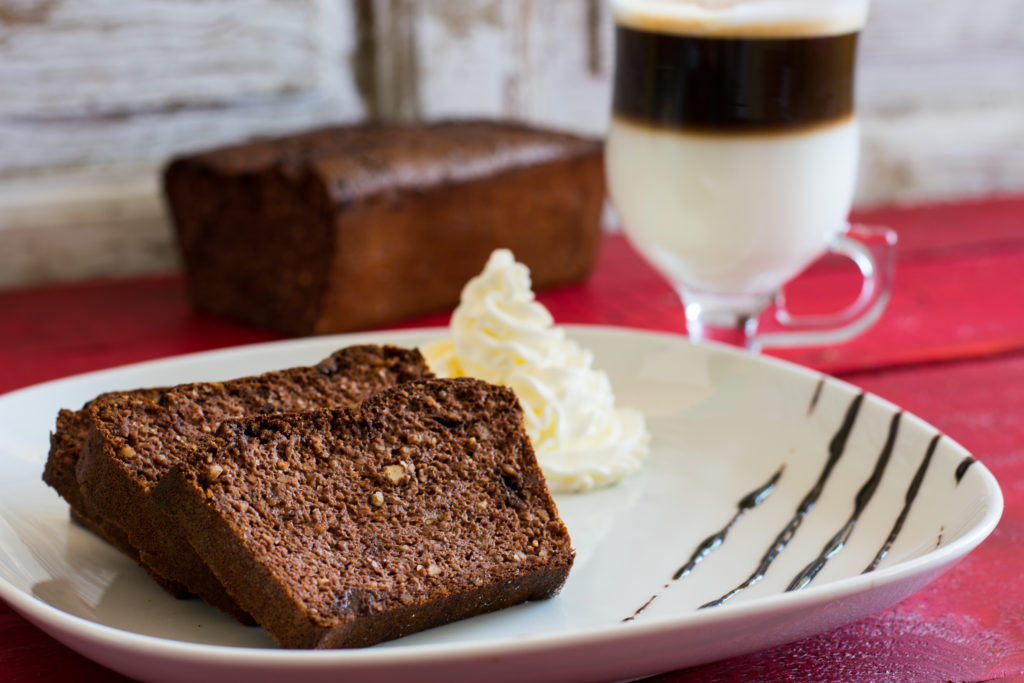 Preheat oven to 350° / 180°C.
Break eggs into a medium size mixing bowl to beat until yellow and fluffy.
Mix in the mashed bananas.
Grind nuts and chop the chocolate or use ready made chocolate chips.
Pour the nuts and baking powder in and the cocoa powder.
Mix everything together.
Add the chocolate chips
and mix it in with a spoon.
Pour mixture into the bread tin and put it in the preheated oven for 50 minutes.