Two layers of buttery pastry stuck together with tasty jam and lots of love. Easy, fancy looking bites that are perfect company for any encounter.
As I lately have some time, I had been searching on the web yesterday. Trying to find fresh, interesting thoughts, inspirational meals that We have never tasted before, to delight my family with. Searching for quite some time yet couldn't find any interesting stuff. Just before I wanted to give up on it, I ran across this tempting and easy dessert simply by accident at Suncakemom. It looked so fabulous on its image, it called for quick action.
It was easy to imagine just how it is created, how it tastes and how much my hubby is going to want it. Mind you, it is extremely simple to keep happy the guy in terms of desserts. Anyway, I went to the site and used the precise instuctions that had been combined with nice snap shots of the operation. It really makes life quite easy. I could suppose it's a bit of a hassle to shoot pics in the midst of baking in the kitchen because you typically have sticky hands thus i seriously appreciate the hard work she put in to build this blogpost and recipe easily implemented.
That being said I am encouraged presenting my own, personal recipes similarly. Many thanks the thought.
I had been fine tuning the initial formula create it for the taste of my family. Need to mention that it was an awesome outcome. They loved the flavor, the consistency and loved getting a sweet like this in the middle of a busy workweek. They ultimately requested even more, more and more. Hence the next occasion I'm not going to commit the same mistake. I'm likely to multiply the amount .
Linzer Torte Cookies is from suncakemom.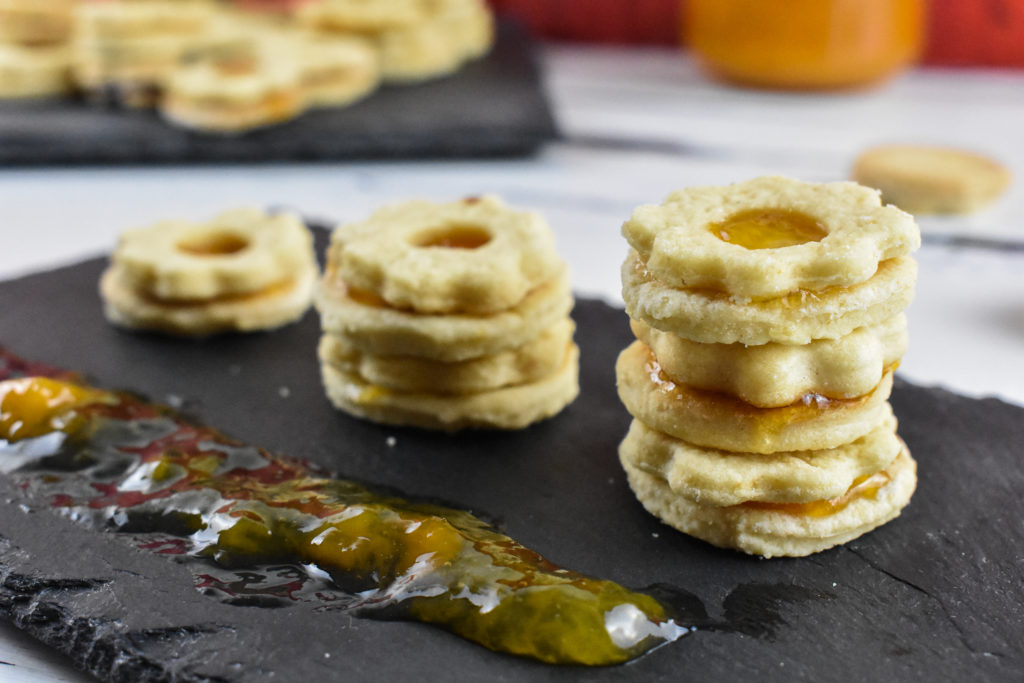 Set oven onto 350°F / 180°C.
Prepare trays with parchment paper.
Put all ingredients in a medium size mixing bowl and work it together by hand until getting an even dough.
Take dough out of the bowl onto a lightly floured surface and roll it flat. Flouring underneath the dough is important as this coating will prevent it to stick down.
Cut out the shapes with Easter themed cookie cutters and place them on the tray.
Put cookies into the preheated oven for 10 minutes to bake.
Take them out and let them cool down before sticking them together with jam.
Stick two together with a teaspoon of jam.
Leave them for a couple of hours before serving.