Ever thought of ice cream being healthy? Using the right ingredients anything can be healthy, some like lemon ice cream, could even save lives.
As I currently have a little time, I had been browsing on the web the other day. Trying to get fresh, challenging thoughts, inspiring recipes that I've never tasted before, to astonish my family with. Searching for a while unfortunately could not find lots of interesting things. Just before I wanted to give up on it, I found this scrumptious and easy dessert by chance. The dessert looked so delicious on its snapshot, that required urgent actions.
It absolutely was not so difficult to imagine how it is created, how it tastes and just how much my husband is going to love it. Mind you, it is very simple to keep happy him in terms of cakes. Anyway, I got into the site: Suncakemom and then followed the simple instuctions that had been accompanied by great images of the method. It just makes life faster and easier. I can suppose it's a bit of a effort to take snap shots in the midst of baking in the kitchen as you may most often have sticky hands therefore i genuinely appreciate the effort and time she devote to build this post and recipe easily implemented.
With that said I'm inspired presenting my own recipes in a similar fashion. Many thanks the thought.
I was fine tuning the main recipe to make it for the taste of my family. Need to tell you that it was a great outcome. They prized the flavor, the structure and enjoyed having a sweet such as this in the midst of a hectic workweek. They quite simply demanded lots more, a lot more. Thus the next time I'm not going to make the same mistake. I am gonna multiply the volume .
Many Thanks to SunCakeMom for the scrumptious homemade lemon ice cream.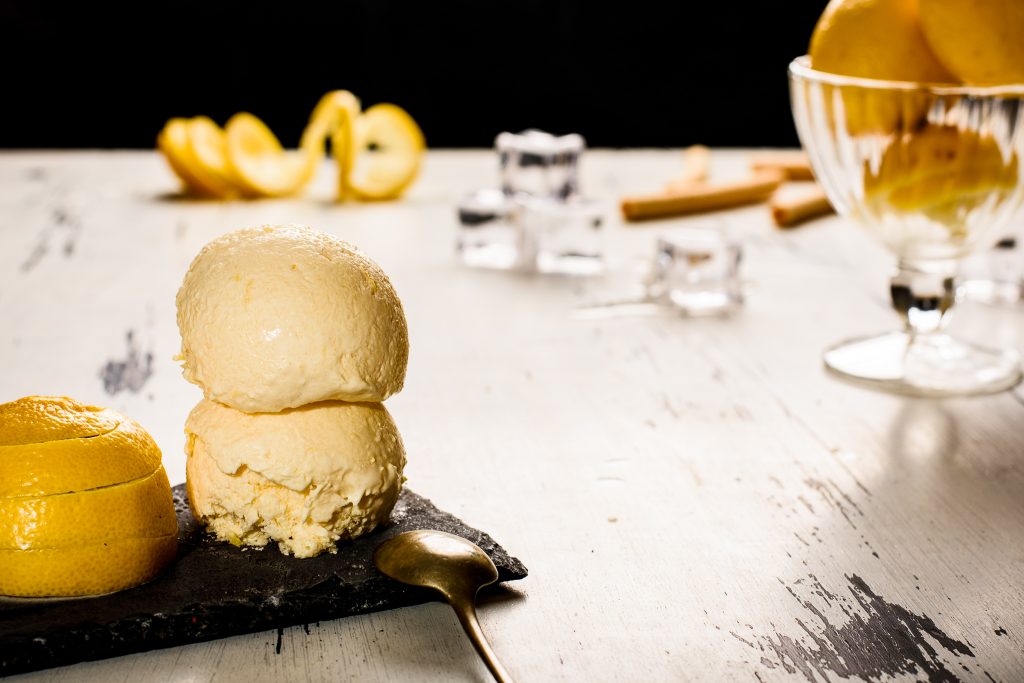 Wash the lemons thoroughly.
Grate their zest and put it in a small container and set it aside.
Continue working with the lemon. Squeeze their juice out.
Pour heavy cream into a big saucepan and heat it up on medium while stirring it gradually.
Brush zest into the saucepan as well.
Leave warmed heavy cream in low heat to simmer.
Meanwhile separate the eggs. Put egg whites in the fridge to save them for another time.
Whisk yolks with agave syrup until light yellow.
Pour a cup of warm heavy cream from the saucepan into the yolk while mixing it continuously.
Stir until getting an even mixture.
Pour the yolk mixture into the saucepan and stir as fast as possible until it thickens.
Take it off the cooktop.
Finally add the lemon juice in as well to mix.
Pour the cream in container and put it in the freezer for 4-6 hours.
Stir it every 30 to 60 minutes to avoid the crystallization of the water in the cream or use an ice cream machine.