Is store-bought cookies worth more than the ones granny made? Let's make some tasty, yet healthy hazelnut cookies and find it out!
As I recently have a little time, I was looking on the internet a few days ago. On the lookout for new, intriguing ideas, inspiring dishes that I've never tested before, to treat my loved ones with. Looking for a while but could not come across too many interesting things. Right before I wanted to give up on it, I found this yummy and simple treat by chance over Suncakemom. The dessert looked so scrumptious on its pic, it called for prompt actions.
It was easy to imagine just how it is made, how it tastes and how much boyfriend might want it. Mind you, it is extremely easy to please the guy in terms of treats. Yes, I am a lucky one. Or maybe he is.Anyways, I visited the webpage and then used the detailed instuctions that had been coupled with nice images of the procedure. It really makes life less difficult. I can imagine that it is a slight effort to take snap shots down the middle of cooking in the kitchen because you will often have gross hands so I sincerely appreciate the effort and time she devote to make this post and recipe easily followed.
That being said I am inspired to present my very own formulas similarly. Appreciate your the concept.
I had been tweaking the main mixture to make it for the taste of my loved ones. Need to mention it absolutely was a great outcome. They prized the taste, the structure and loved getting a treat such as this during a hectic week. They quite simply wanted lots more, a lot more. Hence next time I am not going to commit the same miscalculation. I am likely to double the amount .
The original Hazelnut Cookies Recipe is provided by SunCakeMom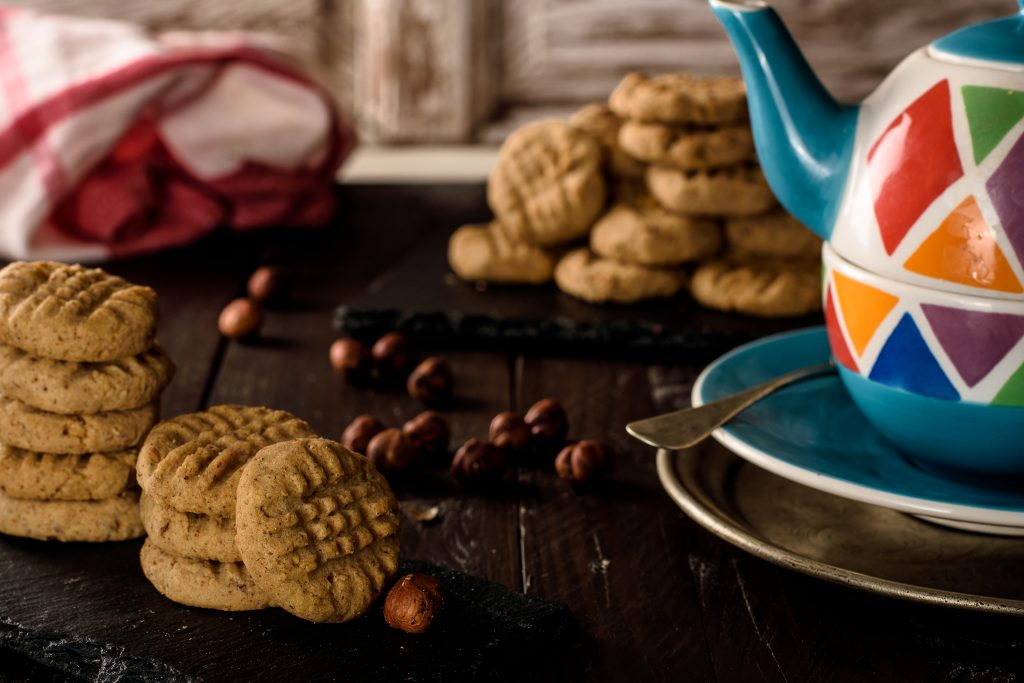 Something else – Keto
In a food processor grind hazelnut.
Whip the egg whites until stiff peaks form.
Fold in the ground hazelnut, sweetener and vanilla until combined. Check for sweetness and adjust accordingly.
Lay parchment paper onto a baking tray and spoon out the mixed egg whites.
Press them down with a fork.
Bake at 320°F / 160°C for 25 minutes or until lightly browned.