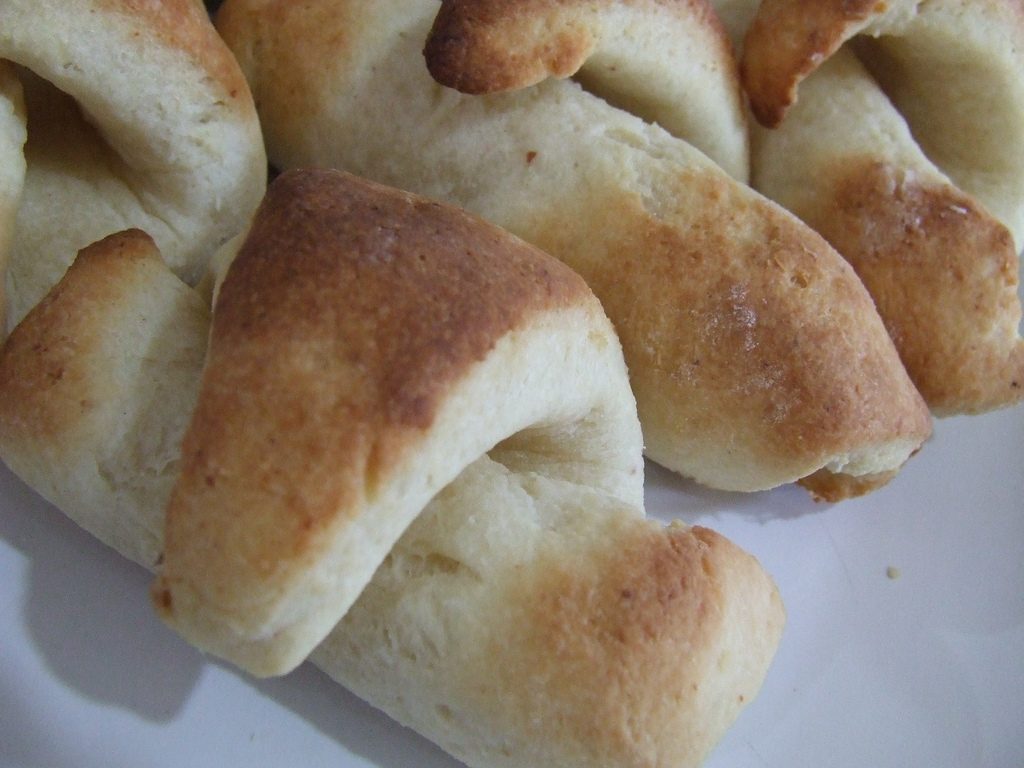 3/4 cup plus 2 tablespoons warm milk (70&deg to 80&deg)
1/4 cup water (70° to 80°)
3 cups bread flour
Nutritional Facts
1 each: 177 calories, 7g fat (4g saturated fat), 35mg cholesterol, 269mg sodium, 25g carbohydrate (3g sugars, 1g fiber), 5g protein.
In bread machine pan, place the milk, water, egg, 4 tablespoons butter, flour, sugar, salt and yeast in order suggested by manufacturer. Select dough setting (check dough after 5 minutes of mixing; add 1 to 2 tablespoons of water or flour if needed).
When cycle is completed, turn dough onto a lightly floured surface. Roll into a 12-in. circle. Melt remaining butter; brush over dough. Cut into 12 wedges. Roll up wedges from the wide end and place pointed side down 2 in. apart on greased baking sheets. Curve ends to form a crescent.
Cover and let rise in a warm place until doubled, about 20 minutes. Bake at 375° for 17-20 minutes. Remove to wire racks. Yield: 1 dozen.