It is great as an after school snack or as a light dessert. We always keep a few cans of organic coconut milk in the fridge, because when coconut milk is chilled the cream separates from the water.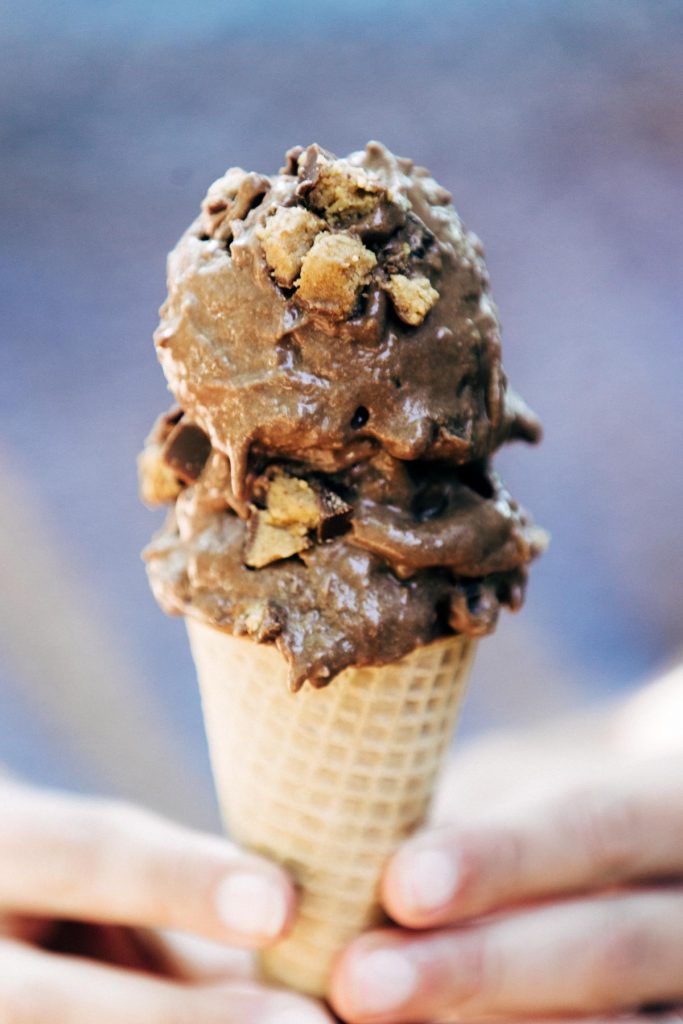 You can then use the cream to make whipped coconut cream, or these bars. We also like to keep large bunches of ripe bananas frozen in the freezer to use in smoothies or for frozen desserts.
4 medium frozen bananas
1/2 cup chilled coconut cream (scoop it off the top of the can)
3 tablespoons raw honey
chopped dark chocolate or shredded coconut
Place all ingredients (except chocolate) in a food processor and pulse/blend until smooth and creamy. Pour into a 7×11 inch baking pan with a spatula and smooth out the top. Sprinkle the chopped chocolate or shredded coconut on top. Freeze until firm, about 2 hours. Cut into squares and serve immediately.
Store in a parchment lined container in the freezer.