Do we really need bread or only our habits make us cling to our past? Let's whip up this cloud bread as a requiem for a breaded life!
As I most recently have some time, I was looking on the web last week. In search of new, challenging ideas, inspirational dishes that We have never tested before, to delight my family with. Looking for quite some time unfortunately could not find too many interesting stuff. Just before I wanted to give up on it, I came across this tempting and easy treat by chance. It seemed so delightful on its photo, it required instant actions.
It absolutely was simple enough to imagine just how it is created, how it tastes and just how much my husband might enjoy it. Mind you, it is very simple to delight the guy when it comes to treats. Yes, I'm a lucky one. Or possibly he is.Anyway, I visited the webpage: Suncakemom and used the step by step instuctions which were accompanied by wonderful graphics of the operation. It really makes life faster and easier. I could imagine that it's a bit of a hassle to take snap shots in the midst of cooking in the kitchen as you may normally have gross hands so that i genuinely appreciate the time and effort she put in to build this blogpost .
With that said I am inspired to present my very own recipe similarly. Thanks for the thought.
I was tweaking the original recipe create it for the taste of my loved ones. I must mention it had been a great outcome. They loved the taste, the consistency and loved having a treat such as this in the midst of a lively week. They basically requested lots more, a lot more. Hence next time I am not going to make the same mistake. I'm going to multiply the volume to keep them happy.
This is based on the Cloud Bread from SunCakeMom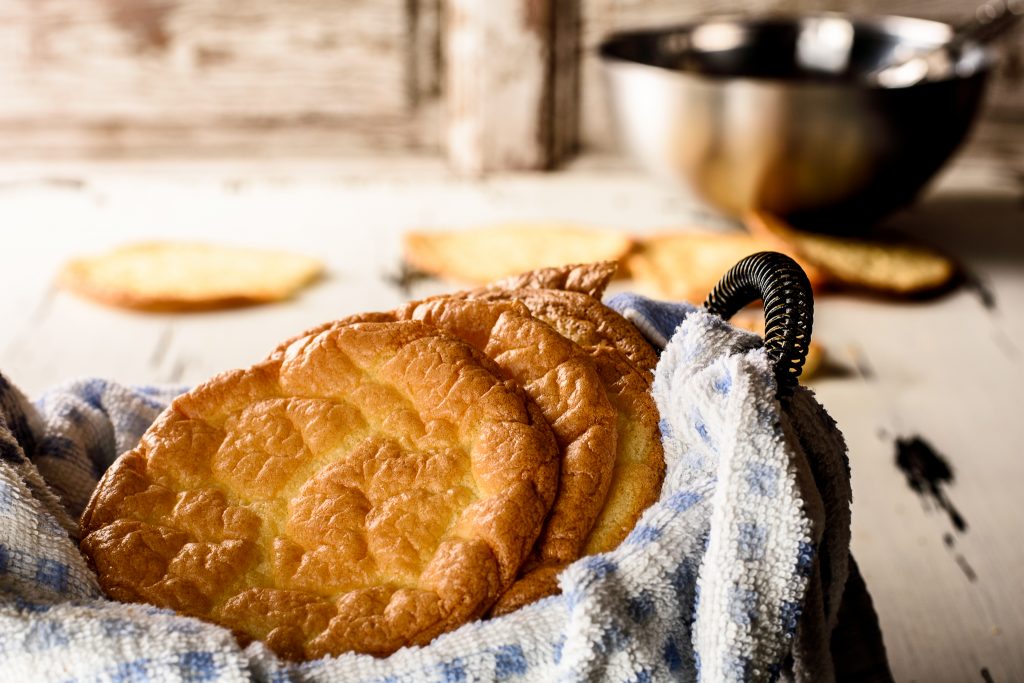 Separate the eggs.
Add cream of tartar or lemon juice to egg whites and beat until hard peaks form.
Beat egg yolks with cream cheese, salt and optional seasonings and coloring.
Gently fold the firm egg whites into the yolk mixture.
Spoon ⅓ cup portions of the foam onto the parchment paper lined baking tray and spread into even 3″/10cm circles, ¾" / 1cm high if possible. Make sure to leave space around each circle.
Bake them in a preheated 300°F / 150°C oven until they get a golden brown color for about 15 – 30 minutes. It may be brittle when it is hot out of the oven but it will soften up when cools down. The center should not jiggle when shaken.