What's better than having a nourishing breakfast or afternoon snack in the form of an oatmeal cookie? Having it in chocolate flavor!
As I most recently have some time, I had been browsing on the internet a few days ago. Trying to find fresh, fascinating ideas, inspirational meals that I've never tested before, to delight my loved ones with. Searching for a long time yet couldn't discover any interesting stuff. Right before I thought to give up on it, I ran across this yummy and simple treat by accident at Suncakemom. The dessert seemed so mouth-watering on its pic, it called for prompt action.
It had been not so difficult to imagine how it is made, how it tastes and just how much my husband will want it. Actually, it is extremely simple to impress the man when it comes to treats. Yes, I am a lucky one. Or maybe he is.Anyhow, I went to the site and then followed the comprehensive instuctions which were combined with wonderful graphics of the process. It just makes life less difficult. I can imagine that it's a slight inconvenience to take pics in the midst of cooking in the kitchen because you ordinarily have sticky hands so that i genuinely appreciate the time and effort she placed in to make this post .
With that said I am inspired to present my own, personal formulas similarly. Thanks for the idea.
I had been fine tuning the initial mixture to make it for the taste of my family. Need to tell you that it was an awesome success. They prized the flavour, the overall look and enjoyed getting a delicacy like this in the midst of a hectic week. They quite simply asked for even more, a lot more. So next time I'm not going to commit the same mistake. I am going to double the volume .
This Chocolate oatmeal cookies is from SunCakeMom.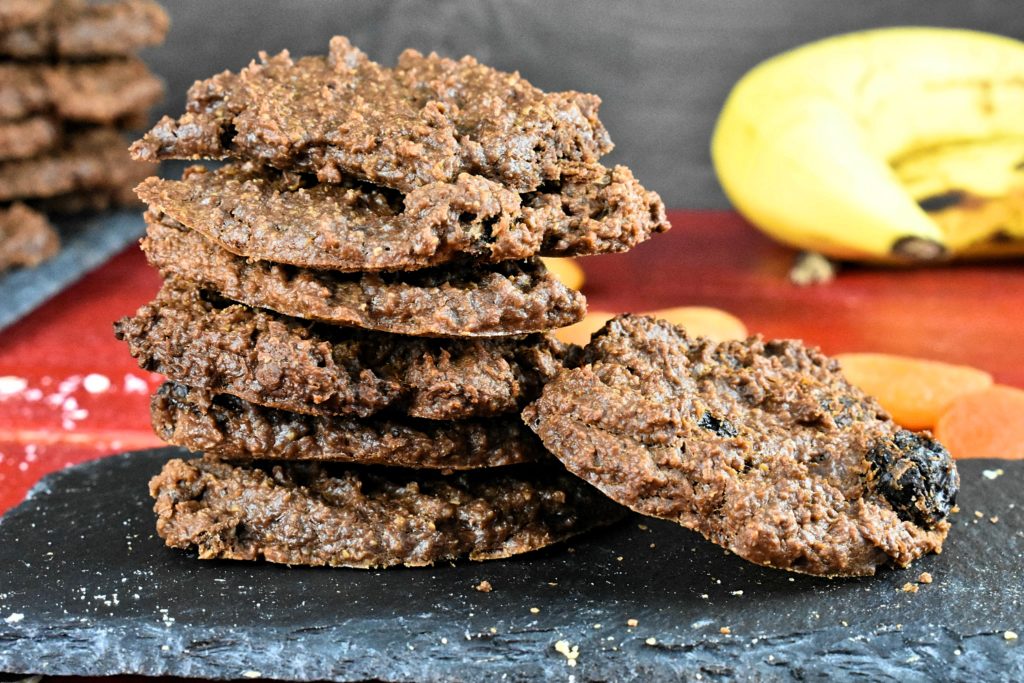 Grind the oat and pour it into a big bowl. It's an optional step skip it for a more oatly experience.
Squash the bananas, grate the apples, cut up whichever dried fruit we chose to use and put them into the bowl with the eggs, baking powder and the cocoa powder.
Cut the butter into slices mix and dough the whole paste until even and smooth.
Drop spoonfuls of dough onto the baking tray. Flatten them slightly.
Place them into a 356°F / 180°C preheated oven and bake them for about 15 minutes.