Can we throw our life into chaos then take back the leash? That's exactly what we can do with a chaotic chimichurri recipe!
As I recently have a little time, I had been surfing on the web yesterday. Trying to find fresh, exciting thoughts, inspiring dishes that I've never used before, to surprise my loved ones with. Looking for a long time but couldn't find any interesting stuff. Just before I wanted to give up on it, I found this delightful and simple dessert by chance. The dessert seemed so yummy on its pic, it called for urgent actions.
It had been not difficult to imagine the way it is made, its taste and just how much my hubby is going to like it. Mind you, it is extremely simple to please him when it comes to treats. Yes, I'm a blessed one. Or maybe he is.Anyways, I visited the page: Suncakemom and followed the simple instuctions which were accompanied by nice photographs of the task. It really makes life faster and easier. I can suppose it is a slight inconvenience to shoot photos in the midst of baking in the kitchen as you may normally have gross hands so that i pretty appreciate the time and effort she put in to make this post .
That being said I am encouraged presenting my personal recipes in a similar way. Many thanks for the idea.
I had been tweaking the initial recipe create it for the taste of my family. Need to say it was an incredible outcome. They loved the flavor, the thickness and enjoyed having a sweet such as this in the midst of a stressful week. They ultimately requested more, many more. Hence next time I'm not going to commit the same mistake. I'm gonna multiply the amount .
This Chumichurri is from SunCakeMom.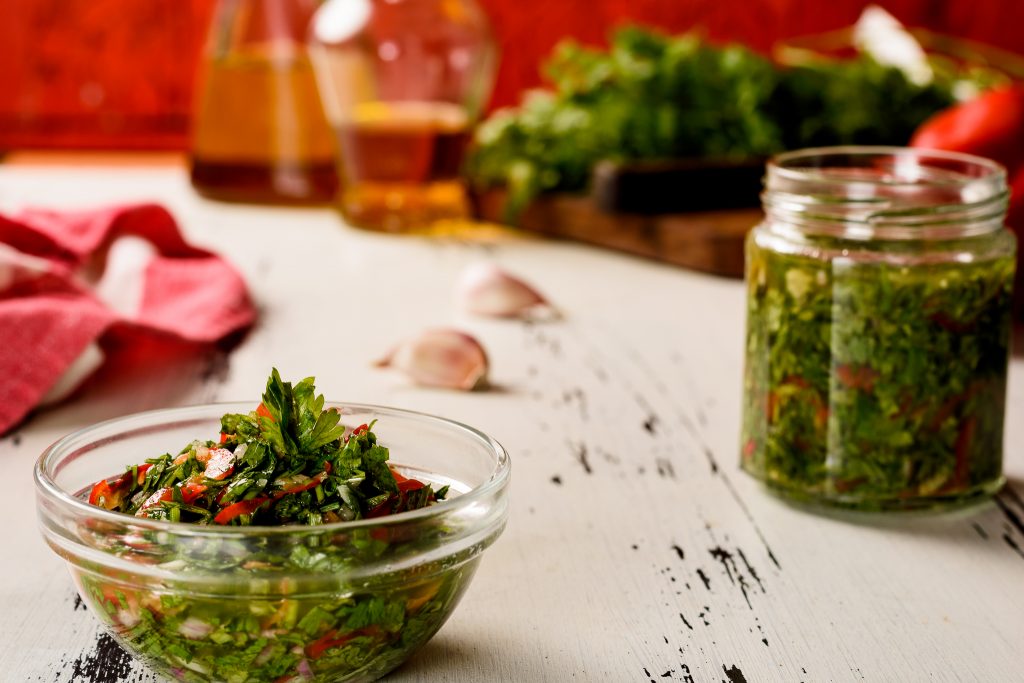 PRinse and peel all the needs to be rinsed and peeled.
Finely chop all the parsley, garlic, shallot or red onion, red pepper, and oregano if used fresh. Try to cut them the same size. Same size tastes better.
Mix them all into a bowl then add salt, optional black pepper and lemon juice.
Add Olive oil.
Add vinegar.
Fill it into an airtight container and let the flavors come together for at least an hour or even more if possible.