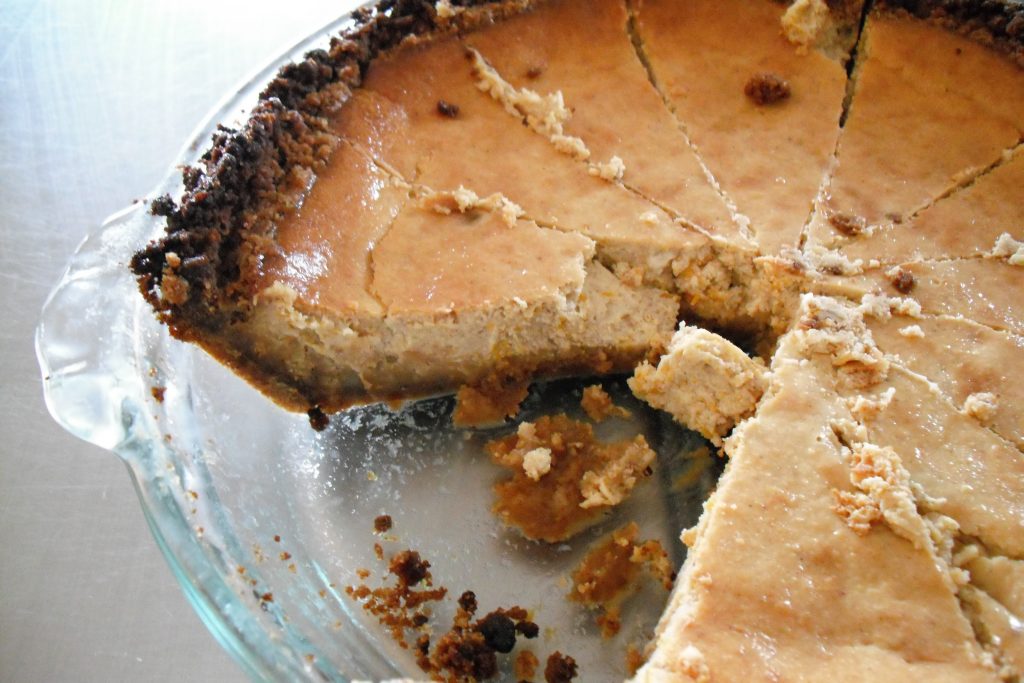 The cookies are everywhere.
Not that I'm complaining. My hips might be, but I've yet to stop
I was determined. I tested three different cheesecake recipes and this one was definitely the winner. I found keeping it simple with few ingredients, the better. In this case, at least.
As I quickly tried to eliminate the temptation, I asked my husband if could take the remaining cakes to work. I got the, What? No. I'm not done" response.
Hoarding cheesecakes. I'm sure there are worse things.
These bite sized cheesecakes are a great option to serve when entertaining.
I guarantee you that no one will even know they're gluten-free OR that it took you less than 30 minutes to make.
If you're planning a New Years party or thinking of hosting an Oscar/Academy Awards event, you may want to consider adding these to the menu. Change up the cupcake liners with a little glitz or sparkle and you've got yourself a beautiful dessert.
ps. it's also budget friendly.
2 8-oz packages light cream cheese, at room temperature – feel free to use regular if you prefer
2 teaspoon vanilla extract
Preheat oven to 375 degrees. Line your cupcake pan with paper liners. Place one gingersnap cookie in the bottom of each liner and set aside.
Using an electric mixer, cream together cream cheese and sugar until smooth and fluffy. Add one egg at a time and mix until well combined, then beat in lemon juice and vanilla.
With an ice cream scooper or spoon, fill each cup with the mixture. Bake for about 15 minutes, or until it the top has set.
Cool completely and then refrigerate for an hour or until you're ready to serve.