No food is better on a cold cloudy day as a hearthy beef stew washed down with a glass of strong red wine warming up our body and soul.
As I most recently have some time, I was looking on the web a few days ago. Looking to find new, intriguing thoughts, inspirational recipes that We have never tested before, to delight my loved ones with. Looking for quite some time yet couldn't discover any interesting things. Right before I thought to give up on it, I ran across this delicious and simple treat simply by chance. It looked so delicious on its photos, it called for rapid action.
It was not so difficult to imagine just how it's made, how it tastes and how much my husband is going to love it. Actually, it is rather simple to impress the man when it comes to puddings. Yes, I am a lucky one. Or maybe he is.Anyways, I visited the website: Suncakemom and used the detailed instuctions that had been coupled with great pics of the process. It just makes life less difficult. I could imagine that it's a slight inconvenience to shoot photos down the middle of cooking in the kitchen as you normally have gross hands so I pretty appreciate the time and effort she placed in to make this blogpost and recipe conveniently followed.
With that said I'm empowered presenting my very own dishes similarly. Many thanks the concept.
I had been tweaking the main formula to make it for the taste of my family. I've got to mention it absolutely was a terrific success. They prized the taste, the thickness and loved getting a treat such as this during a stressful week. They basically asked for even more, many more. Thus the next occasion I am not going to commit the same miscalculation. I'm gonna twin the quantity .
This post is based on Beef Goulash from SunCakeMom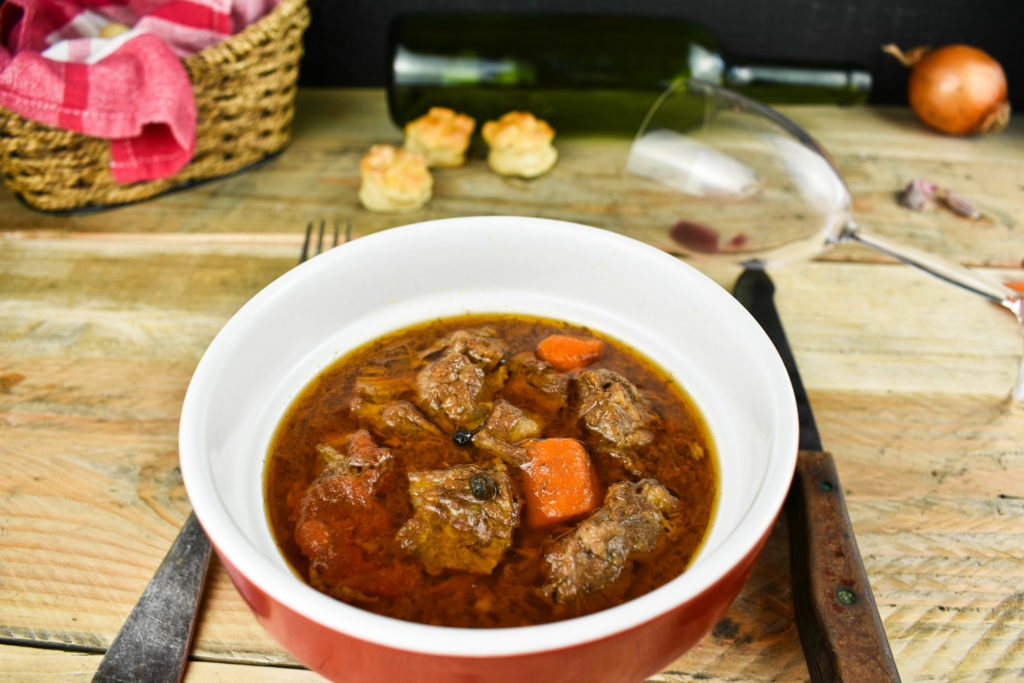 Place the lard or cooking oil into a large cooking pot and heat it up.
Add the diced onion and saute it until it gets a translucent, glassy look.
Add the diced pepper, paprika, garlic, tomato, salt, black pepper, cumin and carrot.
Add the meat and mix all together well.
Pour wine and water until the meat is submerged.
Put the lid on and cook on low heat until meat is soft and meltingly tender for about 3-4 hours.
Stir occasionally and refill liquid if it reduces below ¾ of the pot.
Let it cool for 20 minutes before serving.