The difference between pies and tarts is so thin that it doesn't even exist. Make no mistake though this lemon tart is as flavorful as anyone can wish for!
As I recently have some time, I was looking on the web the other day. In need of fresh, intriguing ideas, inspiring meals that I have never used before, to astonish my family with. Looking for a while but couldn't find too many interesting things. Right before I wanted to give up on it, I came upon this delicious and easy treat simply by chance at Suncakemom. It seemed so delightful on its photos, it required prompt action.
It absolutely was simple enough to imagine how it's made, its taste and just how much my husband is going to enjoy it. Mind you, it is extremely easy to delight him in terms of desserts. Anyhow, I went to the website and followed the step-by-step instuctions that were combined with great pictures of the operation. It really makes life faster and easier. I can imagine that it is a slight hassle to shoot snap shots down the middle of cooking in the kitchen because you most often have sticky hands thus i genuinely appreciate the time and effort she placed in to build this post and recipe easily implemented.
With that in mind I'm empowered to present my own recipe in a similar way. Many thanks for the idea.
I was fine tuning the main formula to make it for the taste of my loved ones. Need to say that it was a great success. They prized the taste, the consistency and enjoyed getting a delicacy such as this in the midst of a stressful workweek. They basically wanted lots more, more and more. Hence the next time I'm not going to make the same mistake. I'm going to double the amount .
Lemon Tart Recipe invented by SunCakeMom.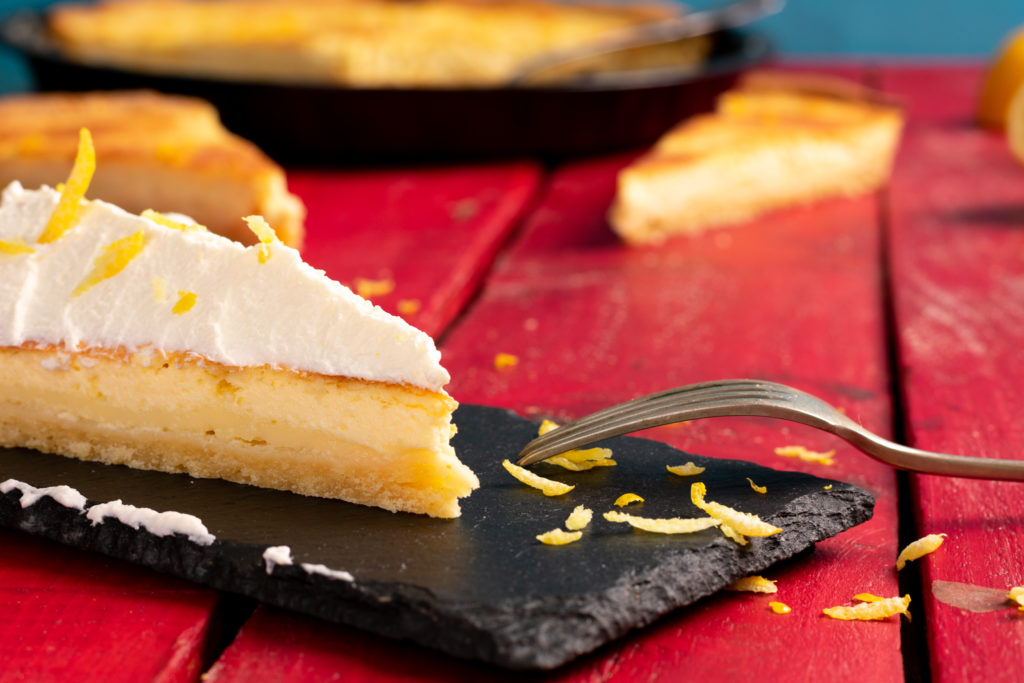 Crust:
Preheat oven to 350° / 180°C.
Put crust ingredients: flour, butter, eggs, agave syrup and some water into a mixing bowl.
Dough it by hand until it comes together and doesn't stick neither to bowl nor to hand.
Take it out to a lightly floured surface to roll a disk size of the baking tray out of it.
Place the disk into the baking tray. Press down gently on the bottom and sides.
Poke some holes in the dough with a fork.
Place a baking paper and some kind of weight on top to prevent the dough elevating from the tray.
Put it in the preheated oven to bake about 15-20 minutes or until golden brown depending on the oven.
Filling:
Squeeze the lemon and grate one of the lemon skin for zest.
Beat together the double cream, eggs and agave syrup.
Stir in the lemon juice and the zest.
Assembly:
Take crust out of the oven and pour the filling in.
Sprinkle some lemon zest on top then place the tray to bake in the oven for another half an hour. In case we have forgotten the zest worry not, it can be added anytime.
When it's baked, take it out to cool down.
Slice and serve it chilled.