Looking for a quick, and easy lemonade with a twist? Enjoy the sunshine with this naturally thirst ceasing lemonade!
As I lately have a little time, I was looking on the internet the other day. Looking for fresh, fascinating tips, inspirational recipes that I've never used before, to amaze my loved ones with. Looking for a while unfortunately could not discover any interesting things. Just before I thought to give up on it, I ran across this yummy and simple treat simply by chance. It seemed so fabulous on its snapshot, that called for rapid actions.
It absolutely was easy to imagine just how it is made, its taste and just how much my hubby might enjoy it. Mind you, it is rather simple to delight the guy when it comes to cakes. Anyhow, I got into the site: Suncakemom and simply used the step by step instuctions that were coupled with superb photographs of the process. It really makes life much simpler. I could suppose it is a slight inconvenience to take pics down the middle of baking in the kitchen as you may ordinarily have sticky hands so I sincerely appreciate the hard work she put in to make this blogpost and recipe easily followed.
With that said I'm encouraged to present my very own dishes in a similar way. Thanks for the concept.
I had been fine tuning the initial formula to make it for the taste of my family. I can mention it absolutely was a great success. They prized the flavour, the overall look and enjoyed having a delicacy such as this in the midst of a lively week. They basically demanded lots more, more and more. Thus the next occasion I'm not going to commit the same miscalculation. I'm going to double the amount to keep them happy.
This post is based on Orange Lemonade from SunCakeMom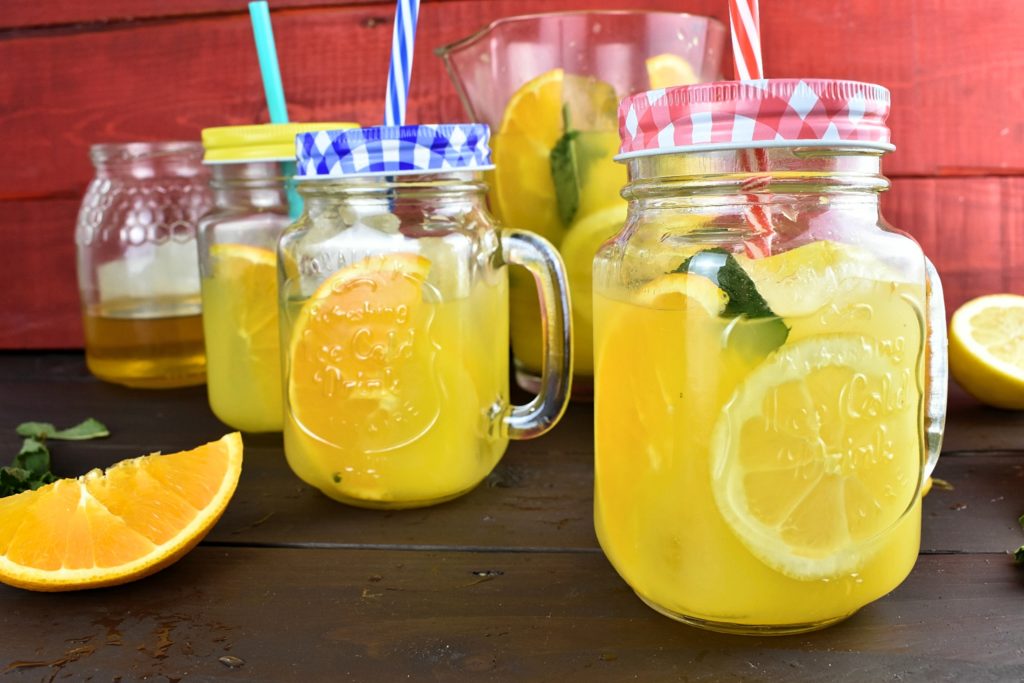 Wash then slice lemon and put wedges into the jug.
Crush the mint leaves then place mint leaves on top of the lemon wedges.
Mix in the optional sweetener.
Fill jug with ice.
Pour water and orange juice into the jug.
Stir well and zesty orange lemonade is ready to be served.