Step up the healthy cake game with a dash of juicy orange! Traditional low carb almond cake with freshly incorporated mermalade at it's core. Yummy!
As I most recently have some time, I had been looking on the internet the other day. Trying to get fresh, fascinating tips, inspirational meals that I have never tested before, to impress my family with. Hunting for a while unfortunately could not discover any interesting things. Right before I thought to give up on it, I found this yummy and easy dessert simply by luck at Suncakemom. The dessert looked so delicious on its pic, it required quick action.
It absolutely was easy to imagine just how it's created, its taste and how much my hubby is going to want it. Actually, it is rather easy to keep happy the man when it comes to treats. Yes, I'm a lucky one. Or possibly he is.Anyway, I visited the webpage and then followed the precise instuctions which were accompanied by nice photographs of the operation. It just makes life much simpler. I can imagine that it's a bit of a inconvenience to take pics in the middle of baking in the kitchen because you will often have sticky hands so that i genuinely appreciate the commitment she devote to build this blogpost .
With that said I am inspired presenting my own dishes in a similar fashion. Many thanks the concept.
I was fine tuning the initial mixture to make it for the taste of my family. I've got to mention it turned out an incredible success. They loved the taste, the structure and loved having a treat like this in the midst of a busy workweek. They ultimately asked for even more, more and more. Hence the next time I'm not going to make the same mistake. I'm going to double the quantity to keep them happy.
This Orange Almond Cake Recipe was first appeared on suncakemom.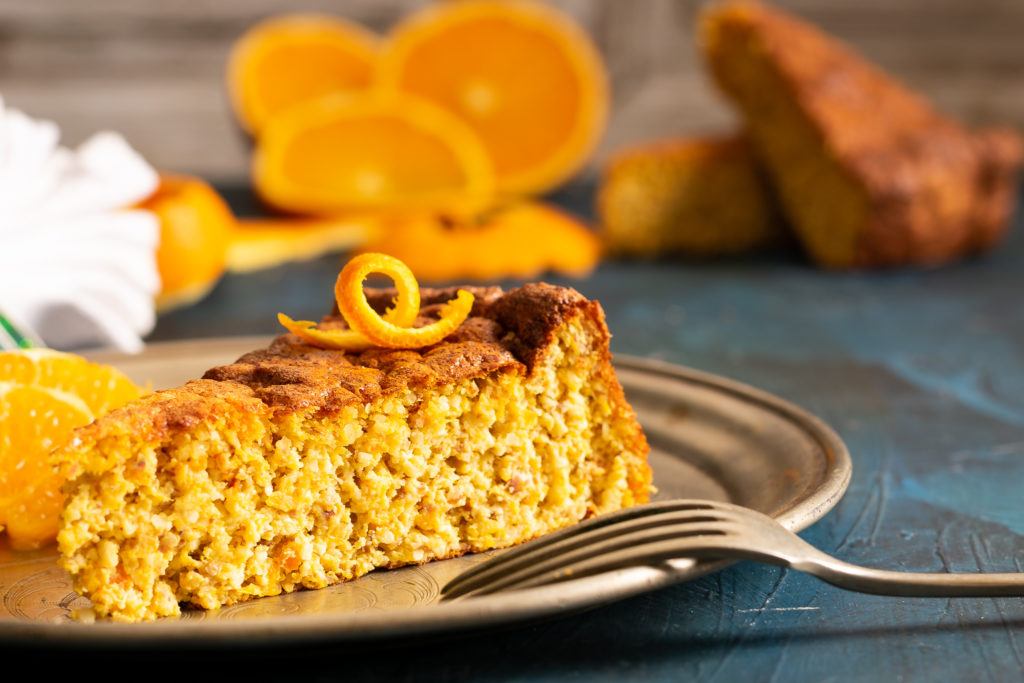 Rinse oranges and cut them up.
Put orange pieces in a saucepan with ¼ cup / 50ml water.
Put saucepan in the cooktop and bring it to boil.
Turn heat to low then cook oranges for half to one hour with the lid on.
Take it of the heat and let it cool down then puree it with a blender.
Preheat oven 350°F / 180°C.
Separate eggs and put them into two medium size mixing bowls.
Beat yolks with the agave syrup and vanilla extract until light yellow.
Mix in the ground almonds and the orange.
Beat egg whites until hard peaks form.
Fold egg whites in with the batter.
Pour batter into the baking tray and put it in the preheated oven for 40-50 minutes or until it's golden brown.
Let it cool down before serving it.