Looking for something tasty to spread some creamy filling on? There are possibilities to find meaning for our filling on a low carb diet too!
As I lately have a little time, I was searching on the web last week. Attempting to find fresh, exciting tips, inspiring dishes that I have never used before, to amaze my loved ones with. Searching for a long time but couldn't find too many interesting stuff. Just before I wanted to give up on it, I discovered this delicious and easy treat by luck over Suncakemom. It seemed so mouth-watering on its photos, it called for prompt actions.
It had been not so difficult to imagine just how it's made, its taste and how much my husband will probably like it. Mind you, it is very simple to impress him when it comes to desserts. Yes, I'm a blessed one. Or maybe he is.Anyways, I got into the webpage and followed the comprehensive instuctions that had been combined with impressive photos of the procedure. It really makes life quite easy. I can imagine that it is a bit of a inconvenience to shoot photos in the midst of cooking in the kitchen because you most often have gross hands therefore i pretty appreciate the hard work she placed in to build this blogpost .
With that said I'm inspired to present my very own recipes in a similar fashion. Many thanks for the concept.
I had been tweaking the original mixture create it for the taste of my family. I can mention that it was a great outcome. They enjoyed the taste, the overall look and loved getting a treat like this in the middle of a hectic workweek. They quite simply asked for lots more, many more. Hence the next occasion I am not going to make the same mistake. I'm going to multiply the amount to keep them happy.
If you liked this keto bagel you may find more like this at SunCakeMom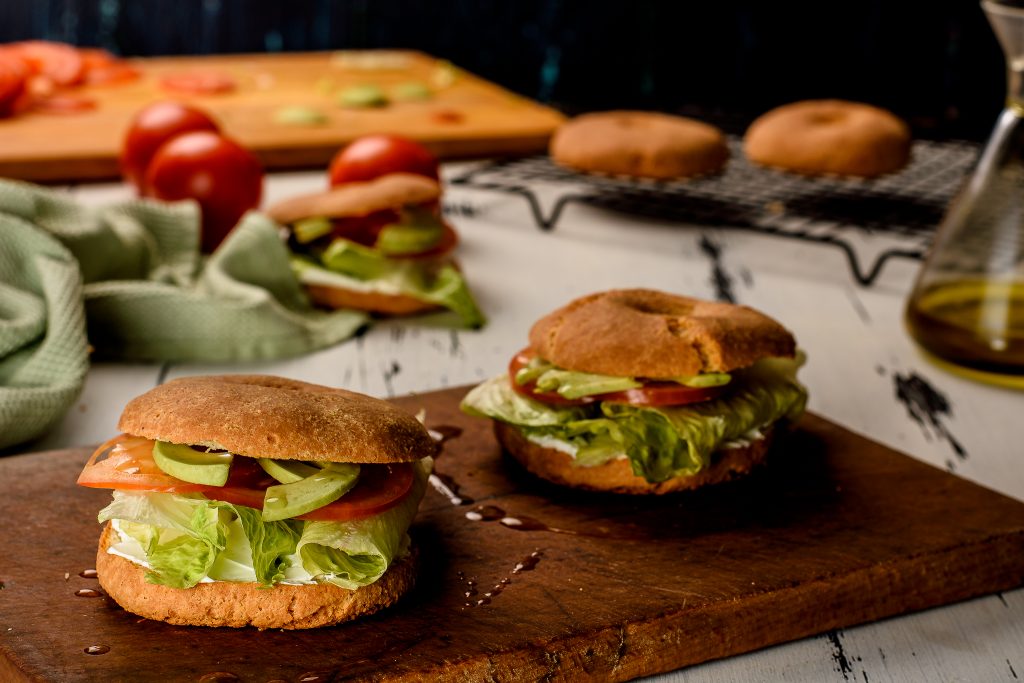 Measure the mozzarella and the cream cheese into a microwave safe dish and put it into the microwave oven for 45 seconds on the highest power.
While the cheese is melting measure the Almond flour and baking powder into a bowl with the egg.
Mix them well together.
When the microwave oven finishes with the first 45 second of warming, take the cheese out and give it a stir.
Put it back for another 45 seconds then stir until it gets a smooth consistency.
Mix the cheese with the almond dough.
This might be a bit hard, especially if the cheese cools off too quickly. If necessary put the whole batch into the microwave for a couple of seconds to warm it up again.
Use a non-stick baking tray or parchment paper whichever is prefered.
Apply oil onto our hands.
Form the dough. Place them apart as they will grow about 1½ times their original size.
Poke the holes from one side and widen it from the other.
Sprinkle the optional sesame, chia or poppy seeds on top or just leave them as they are.
Put them into a preheated 350°F / 180°C oven for 20 minutes.
Let them cool down a bit before serving.