Naturally gluten free arepas bun with the possibility to taste the whole world in it. Fill it with vegetables, meat or salad and have a bite on the go!
As I currently have a little time, I was looking on the web a few days ago. Trying to find fresh, exciting thoughts, inspiring dishes that I have never tasted before, to treat my loved ones with. Looking for a while unfortunately could not discover lots of interesting things. Right before I thought to give up on it, I discovered this delightful and easy dessert simply by chance. It looked so tempting
on its photos, that required urgent actions.
It was easy to imagine how it is made, how it tastes and how much my husband is going to love it. Actually, it is rather simple to keep happy the guy when it comes to cakes. Anyway, I visited the website: Suncakemom and simply followed the step-by-step instuctions that had been combined with great snap shots of the process. It really makes life less difficult. I can imagine that it is a bit of a hassle to shoot snap shots in the midst of baking in the kitchen as you usually have gross hands so I highly appreciate the time and effort she placed in to build this blogpost .
Having said that I'm encouraged to present my own, personal recipe in a similar way. Appreciate your the idea.
I had been fine tuning the original recipe to make it for the taste of my family. I can mention it absolutely was a terrific outcome. They prized the flavor, the thickness and loved having a sweet like this in the middle of a hectic week. They ultimately demanded more, many more. So the next occasion I am not going to commit the same mistake. I'm gonna multiply the volume .
This How To Make Arepas is from SunCakeMom.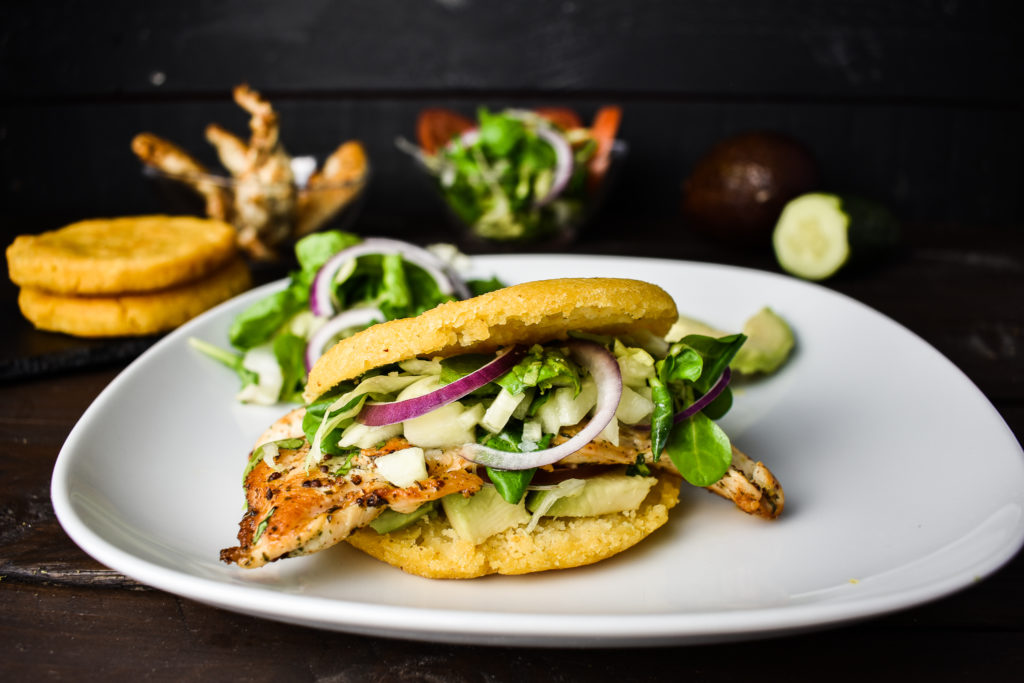 Mix the ingredients in a bowl by hand until the dough comes together into a ball. If it sticks to the hand or the side of the bowl, add more flour to it. If it seems dry and falling apart, add more water to it.
Add oil to the dough ball and knead it further.
Flatten the dough into a circle shape.
Divide the dough into eight equal parts.
Make balls from the eight dough parts.
Flatten the dough balls into ½ " / 1.5cm tall circles. This would yield about 4″/10cm wide circles.
With an oily hand rub together the cracks on the side of the dough if present.
Pour oil into a pan and fry one side of the circle shaped dough on medium heat. It takes about 5 minutes to achieve a golden brown color and hard outer layer.
Flip over the dough and fry the other side as well.
When both sides are done place them into the oven for 10 – 15 minutes on 350°F / 180°C.
Fill with any filling of choice.