Can we embrace mistakes or the pursuit of perfection can't abide them in our life? Let's make chocolate Ganache that will help us enjoy life!
As I lately have some time, I had been searching on the web last week. Looking to find new, exciting thoughts, inspirational recipes that We have never used before, to amaze my loved ones with. Looking for quite some time unfortunately could not discover any interesting things. Right before I thought to give up on it, I came upon this delicious and simple dessert simply by chance. It looked so fabulous on its pic, that required immediate action.
It absolutely was simple enough to imagine the way it is made, how it tastes and just how much my husband might want it. Mind you, it is rather simple to delight the guy in terms of puddings. Yes, I'm a lucky one. Or maybe he is.Anyhow, I got into the blog: Suncakemom and simply used the step by step instuctions that were accompanied by nice snap shots of the task. It just makes life rather easy. I can suppose it is a slight effort to take snap shots down the middle of cooking in the kitchen because you will often have sticky hands thus i really appreciate the time and energy she put in to make this blogpost and recipe conveniently implemented.
With that said I'm inspired presenting my very own formulas in the same way. Appreciate your the concept.
I was fine tuning the initial recipe to make it for the taste of my loved ones. I can mention it had been a great outcome. They prized the flavour, the thickness and loved getting a treat like this in the midst of a stressful workweek. They ultimately demanded more, many more. Hence the next occasion I'm not going to make the same miscalculation. I'm likely to twin the volume to make them happy.
This was made possible through SunCakeMom who provided the original Ganache Frosting.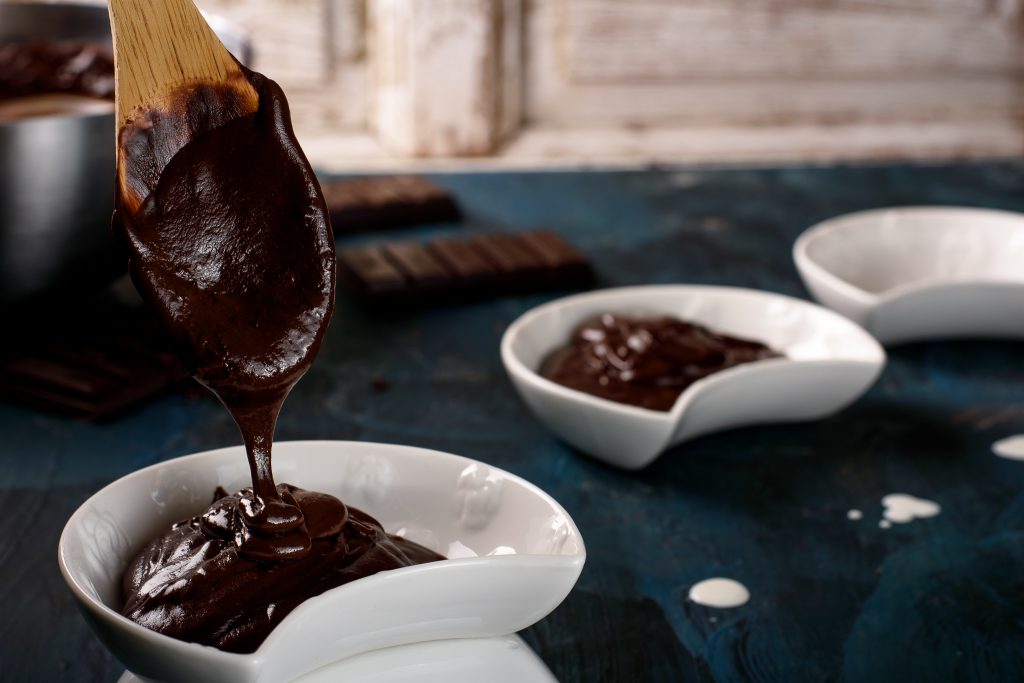 Instructions
Chop the chocolate up or simply use chocolate chips.
Heat heavy cream then add the chocolate.
Mix until uniform texture is achieved.
Notes
Enjoy!
Nutrition (per serving)
Calories: 2005kcal (100%) Carbohydrates: 77g (26%) Protein: 35g (70%) Fat: 212g (326%) Saturated Fat: 131g (819%) Cholesterol: 326mg (109%) Sodium: 147mg (6%) Potassium: 2139mg (61%) Fiber: 39g (163%) Sugar: 2g (2%) Vitamin A: 3499IU (70%) Vitamin C: 1mg (1%) Calcium: 393mg (39%) Iron: 41mg (228%)