Striving for new paths or prefer roads well trodden? Let's make an egg loaf and see that the choice is not always in our hands!
As I currently have some time, I had been searching on the internet the other day. In need of new, intriguing thoughts, inspirational recipes that I have never tasted before, to delight my loved ones with. Looking for a while yet could not discover lots of interesting things. Right before I wanted to give up on it, I came upon this fabulous and easy dessert simply by accident over Suncakemom. It looked so scrumptious on its photos, it required quick actions.
It absolutely was not so difficult to imagine how it's created, how it tastes and just how much boyfriend will probably like it. Actually, it is rather simple to impress the man in terms of puddings. Yes, I'm a blessed one. Or perhaps he is.Anyhow, I got into the website and then followed the precise instuctions that were coupled with nice pics of the process. It really makes life less difficult. I could suppose it is a bit of a inconvenience to take photographs in the middle of cooking in the kitchen because you normally have sticky hands so that i sincerely appreciate the time and energy she placed in to build this post .
With that said I'm encouraged to present my own, personal recipe in a similar way. Many thanks the thought.
I had been tweaking the initial mixture create it for the taste of my loved ones. I've got to tell you it was a great outcome. They enjoyed the flavour, the overall look and enjoyed having a treat such as this in the middle of a stressful workweek. They quite simply asked for even more, more and more. Hence next time I am not going to commit the same miscalculation. I am gonna multiply the volume to get them delighted.
More Keto Egg Loaf like this on SunCakeMom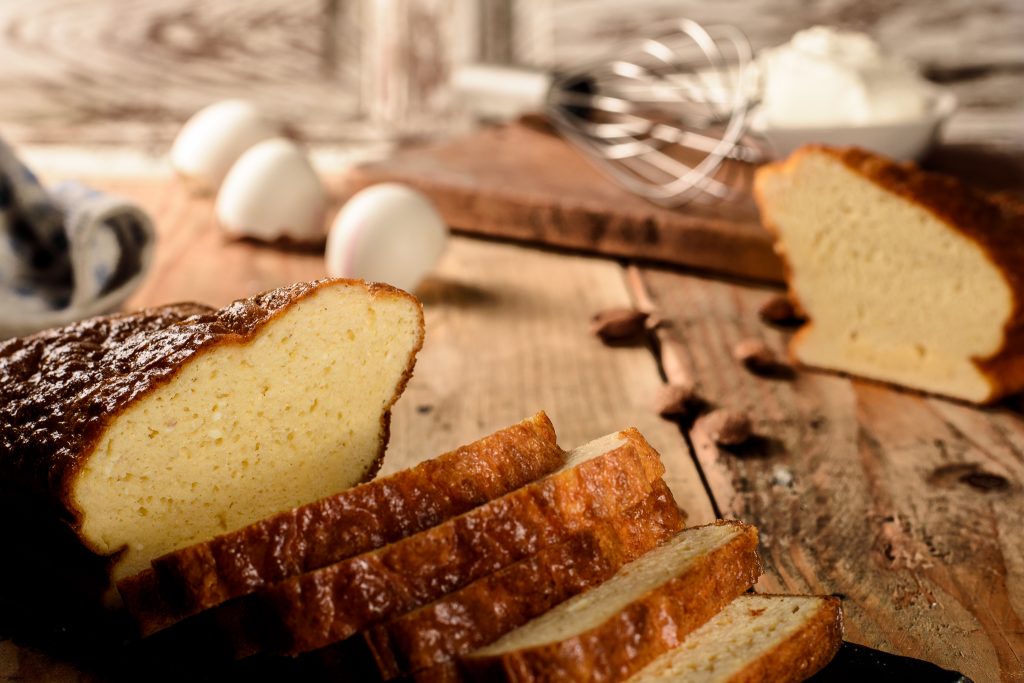 Whisk the eggs until light yellow then add cream cheese, butter, baking powder, flour. If any optional ingredient is used add it now too.
Mix all the ingredients together until we get a uniform textured batter. Pour the batter into a loaf pan. Don't let it sit much because the cream cheese has a tendency to settle on the bottom!
Place it immediately onto the bottom shelf of a 360°F / 180°C preheated oven until the top gets a golden brown color for about 30 – 40 minutes.