Are traditions define us or is it the other way around? Let's discover traditional flavors of France by making a Chicken provencal!
As I recently have some time, I was browsing on the web last week. Attempting to find new, exciting tips, inspirational recipes that We have never tried before, to treat my family with. Looking for a while unfortunately could not discover lots of interesting things. Just before I thought to give up on it, I found this tempting and simple treat by chance. The dessert looked so mouth-watering on its pic, that called for prompt actions.
It had been not so difficult to imagine how it is made, how it tastes and how much my hubby will probably enjoy it. Actually, it is quite easy to delight the guy when it comes to treats. Yes, I am a lucky one. Or perhaps he is.Anyhow, I visited the site: Suncakemom and then used the detailed instuctions which were combined with great pictures of the process. It really makes life much simpler. I could imagine that it's a slight effort to take photographs down the middle of baking in the kitchen as you may ordinarily have sticky hands so that i genuinely appreciate the time and effort she devote to make this post and recipe easily implemented.
That being said I'm inspired to present my personal recipes similarly. Many thanks the idea.
I had been fine tuning the main recipe create it for the taste of my loved ones. I can say it had been a terrific outcome. They prized the taste, the overall look and loved having a delicacy like this in the midst of a stressful workweek. They ultimately demanded lots more, a lot more. Thus the next occasion I'm not going to make the same mistake. I'm going to multiply the amount .
chicken provencale recipe was first invented by SunCakeMom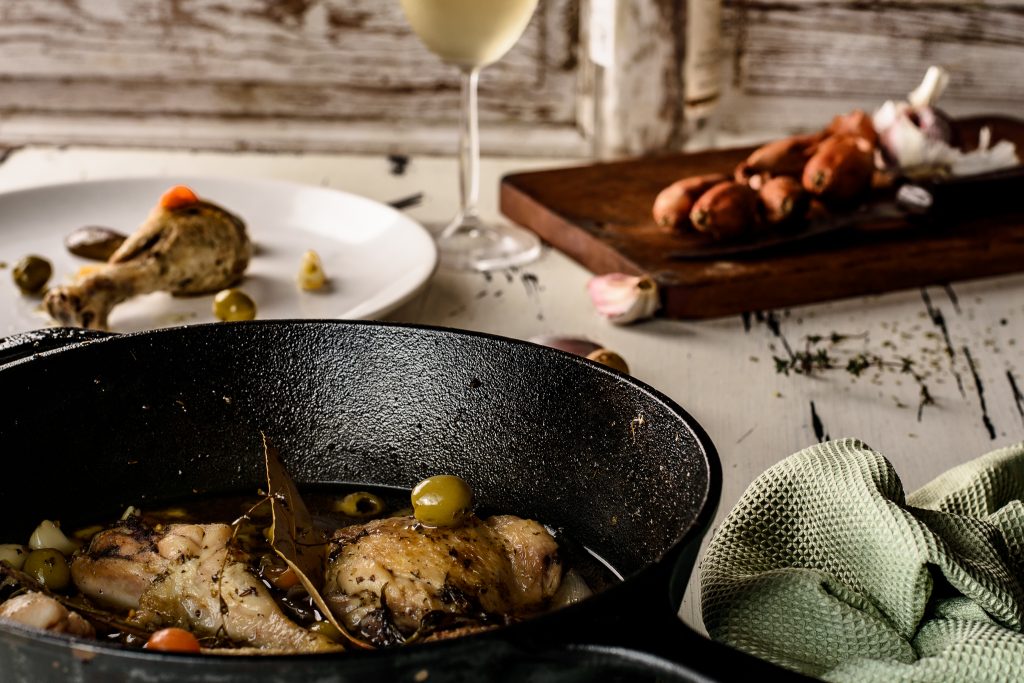 Beginner
Prepare the herbs and vegetables necessary for the dish. Use as many fresh herbs as possible for best flavor and substitute with dried ones if necessary.
Heat oil in a pan, add chicken, salt and black pepper.
Sear both sides of the chicken on medium to high heat until golden brown.
Add shallots, garlic, cherry tomatoes, olives and the provencal herbs mixture.
Pour in the white wine or water and bring it to boil.
If we used an oven proof dish then place the lid on an put the whole thing into the 400°F / 200°C preheated oven for about half an hour. If we haven't started out with an oven proof dish, just poor the whole thing over into one, it will be just as good.