Looking for the perfect filling or something to cover up an almost perfect cake? Let's whip up one of these buttercream frosting recipes!
As I most recently have a little time, I was searching on the web the other day. Trying to find fresh, stirring tips, inspirational recipes that I have never used before, to impress my family with. Looking for quite some time unfortunately could not come across any interesting stuff. Right before I wanted to give up on it, I discovered this yummy and simple dessert by chance over Suncakemom. The dessert seemed so mouth-watering on its photo, it required prompt action.
It was not so difficult to imagine just how it's made, how it tastes and how much boyfriend is going to want it. Mind you, it is extremely simple to delight the man when it comes to desserts. Yes, I'm a blessed one. Or perhaps he is.Anyways, I got into the webpage and simply used the simple instuctions that were combined with nice pics of the procedure. It just makes life less difficult. I could imagine that it's a slight hassle to take pics down the middle of cooking in the kitchen as you may normally have sticky hands so I genuinely appreciate the effort and time she put in for making this post .
That being said I'm empowered presenting my own recipes in a similar fashion. Many thanks the idea.
I was tweaking the main mixture to make it for the taste of my family. I must mention it had been a great success. They loved the taste, the overall look and enjoyed having a sweet like this during a stressful workweek. They quite simply requested more, a lot more. Hence the next occasion I am not going to make the same mistake. I am likely to double the volume to get them happy.
This Buttercream Frosting was provided to us by SunCakeMom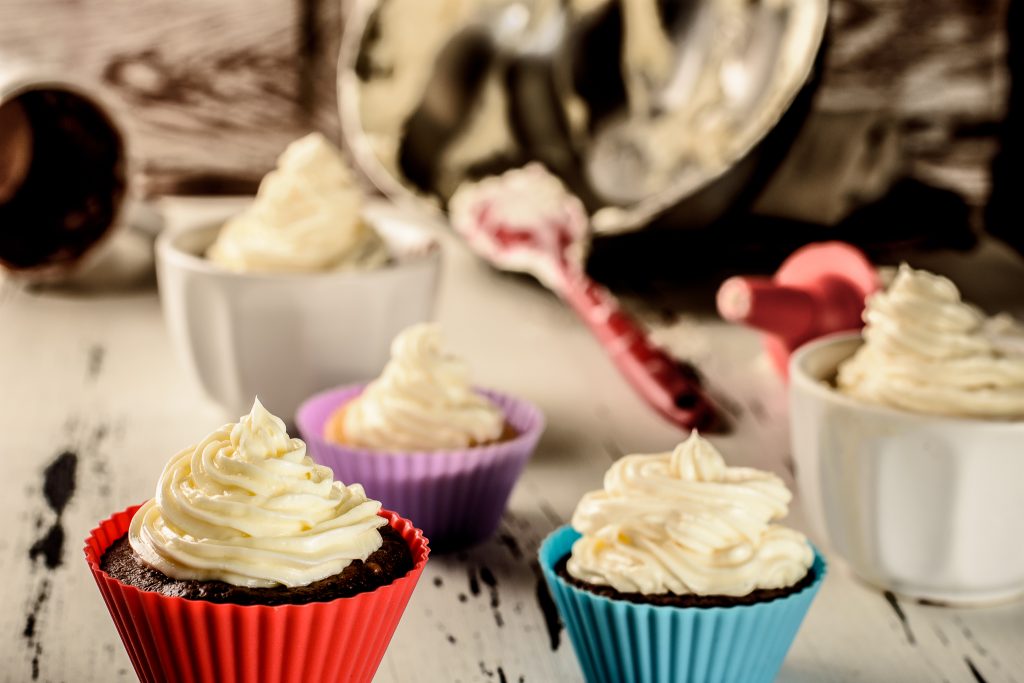 Beginner – American
Beat room temperature butter until it gets a white ivory color.
Add the sweetener and beat it some more. If sugar like crystalized sweetener is used, beat it until the sugar is dissolved. Syrups like honey or agave need only a minute of thorough mixing. Add heavy cream or a bit of milk to thin out the cream if desired.
Add flavoring and coloring as desired.
Enjoy!