Broccoli soup is as divisive dish as the vegetable itself. Love it or hate it this soup will please anyone who isn't shy of a bit of cheddar!
As I currently have a little time, I was surfing on the web last week. On the lookout for fresh, fascinating ideas, inspiring meals that I have never tasted before, to impress my family with. Searching for quite some time but couldn't discover lots of interesting things. Right before I thought to give up on it, I came across this yummy and easy treat by chance. The dessert seemed so scrumptious on its photos, it called for prompt action.
It had been easy to imagine the way it is made, how it tastes and just how much boyfriend will enjoy it. Mind you, it is extremely simple to delight the guy in terms of treats. Anyhow, I got into the site: Suncakemom and simply used the simple instuctions that have been coupled with nice pics of the operation. It really makes life quite easy. I could suppose it's a bit of a effort to shoot pics in the midst of baking in the kitchen as you usually have sticky hands and so i sincerely appreciate the time and effort she devote to make this blogpost .
Having said that I am empowered presenting my very own recipe in the same way. Many thanks the idea.
I was fine tuning the initial mixture create it for the taste of my loved ones. I can mention that it was a terrific success. They enjoyed the flavour, the structure and loved having a sweet like this in the middle of a busy week. They quite simply wanted lots more, many more. Hence the next time I am not going to commit the same mistake. I am going to multiply the quantity to keep them delighted.
This was made possible through SunCakeMom who provided the original broccoli cheddar soup.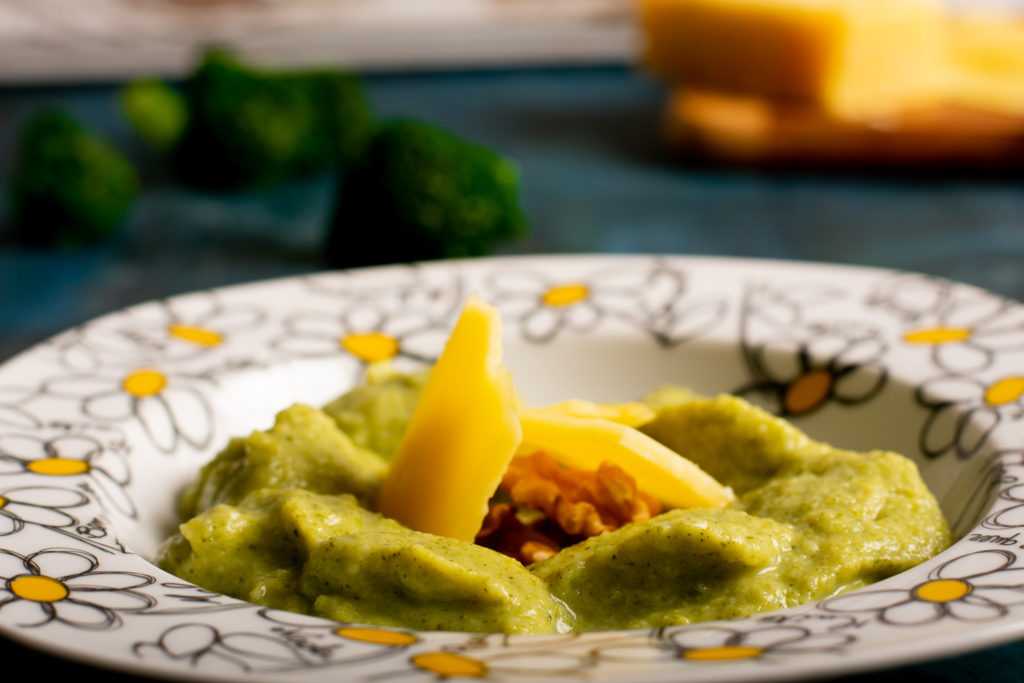 Wash the broccoli then cut it up to pieces or small florets.
Heat water up add salt, black pepper and any other optional seasoning.
Place the broccoli into the seasoned boiling water or above it into the steamer.
Cook until tender for about 3 – 4 minutes. It doesn't need to be too soft just enough to be easily cut or broken.
When it's done take the broccoli out from the water or steamer but don't discard the water.
Puree the broccoli with a hand blander or mixer.
Add about a half cup seasoned cooking or steaming water to the broccoli and mix it.
Add the grated cheese then blend into the broccoli.
The cheese will thicken the soup a bit up therefore if we are after a thinner consistency add more water and blend it well.
Serve it with a bit of cheese on top.