Baking chicken wings is a slow but sure way of creating joy and happiness not just in a bar but at the dinner table as well. Not just tasty it's healthy!
As I recently have a little time, I was searching on the internet yesterday. Trying to find fresh, intriguing ideas, inspirational meals that I've never tried before, to astonish my loved ones with. Looking for a while yet couldn't find too many interesting things. Right before I wanted to give up on it, I came across this tempting and simple treat by luck over Suncakemom. The dessert looked so mouth-watering on its photo, that called for fast actions.
It was not so difficult to imagine the way it's created, its taste and just how much my hubby will probably love it. Actually, it is extremely simple to delight him in terms of puddings. Anyway, I visited the webpage and followed the step-by-step instuctions that have been accompanied by superb pictures of the operation. It just makes life quite easy. I can imagine that it is a bit of a hassle to shoot photographs in the midst of baking in the kitchen as you may normally have gross hands and so i sincerely appreciate the commitment she put in to build this post and recipe easily implemented.
Having said that I'm encouraged to present my own, personal formulas in a similar way. Many thanks for the idea.
I had been tweaking the initial mixture create it for the taste of my family. I have to tell you it absolutely was an awesome success. They enjoyed the flavour, the structure and loved having a delicacy like this in the midst of a lively workweek. They basically demanded more, a lot more. So the next time I am not going to make the same miscalculation. I'm going to multiply the quantity .
The Baked Chicken Wings is from SunCakeMom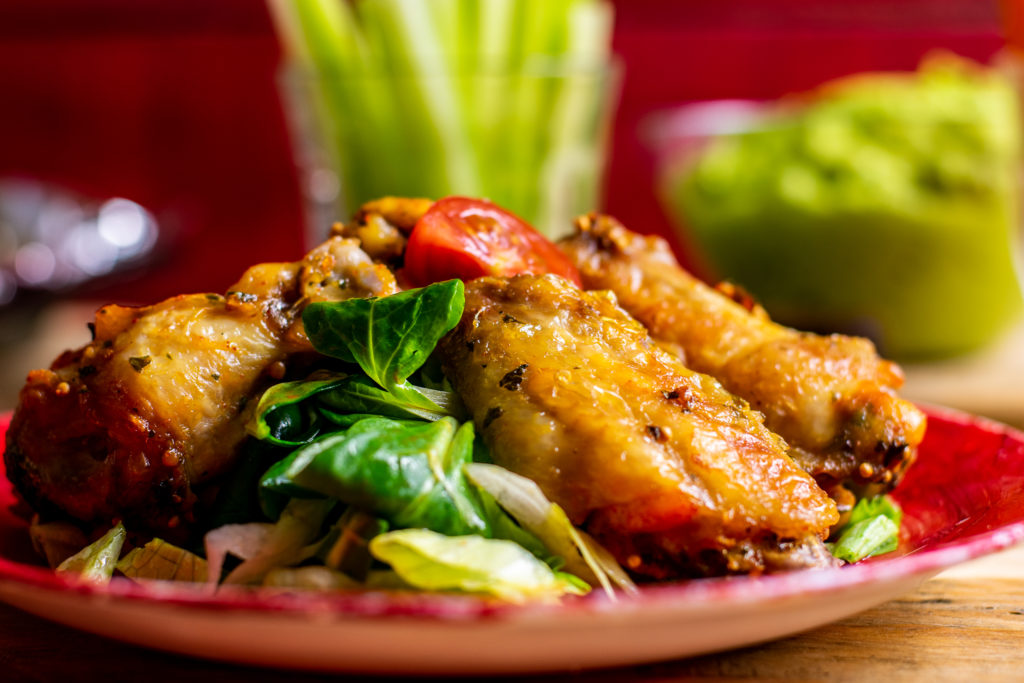 Cut the wings up at the joints into 3 pieces.
Place the wings and all the ingredients into a big enough bowl.
Add the rest of the ingredients gradually, use fingers to rub them together with the chicken wings.
If there is time, let them sit for a couple of hours or even a day in the fridge.
Place the wings on a baking tray. Use a tin foil to make cleaning easier.
Put the tray into a 350°F / 180°C preheated oven for an hour or until golden brown.
Make cuts to the bone on some chunkier parts to be sure there is no visible blood around.
Optionally, heat some butter with some spicy chilly and dip the wings in there before serving.