Looking for a recipe to use up a bunch of ripe bananas? Almond flour banana bread is here to help! It's naturally gluten free and naturally sweet! Tasty!
As I recently have some time, I had been looking on the internet yesterday. Trying to find new, interesting tips, inspiring meals that We have never tried before, to delight my family with. Looking for a long time unfortunately couldn't discover any interesting things. Right before I thought to give up on it, I came upon this yummy and simple dessert by chance on Suncakemom. It looked so fabulous on its pic, that required instant action.
It was not so difficult to imagine how it is created, how it tastes and how much boyfriend is going to love it. Mind you, it is rather easy to delight him when it comes to puddings. Yes, I am a lucky one. Or perhaps he is.Anyhow, I visited the webpage and used the precise instuctions which were coupled with impressive images of the procedure. It just makes life much simpler. I could imagine that it's a bit of a hassle to take snap shots in the middle of baking in the kitchen as you may will often have sticky hands so I genuinely appreciate the commitment she put in for making this blogpost .
With that said I am inspired presenting my very own dishes in the same way. Many thanks for the idea.
I was fine tuning the original mixture to make it for the taste of my family. Need to tell you it absolutely was an incredible outcome. They loved the taste, the thickness and loved getting a sweet such as this in the middle of a busy workweek. They ultimately demanded lots more, many more. Thus next time I'm not going to commit the same miscalculation. I am likely to double the quantity .
This Almond Flour Banana Bread Gluten Free provided by SunCakeMom.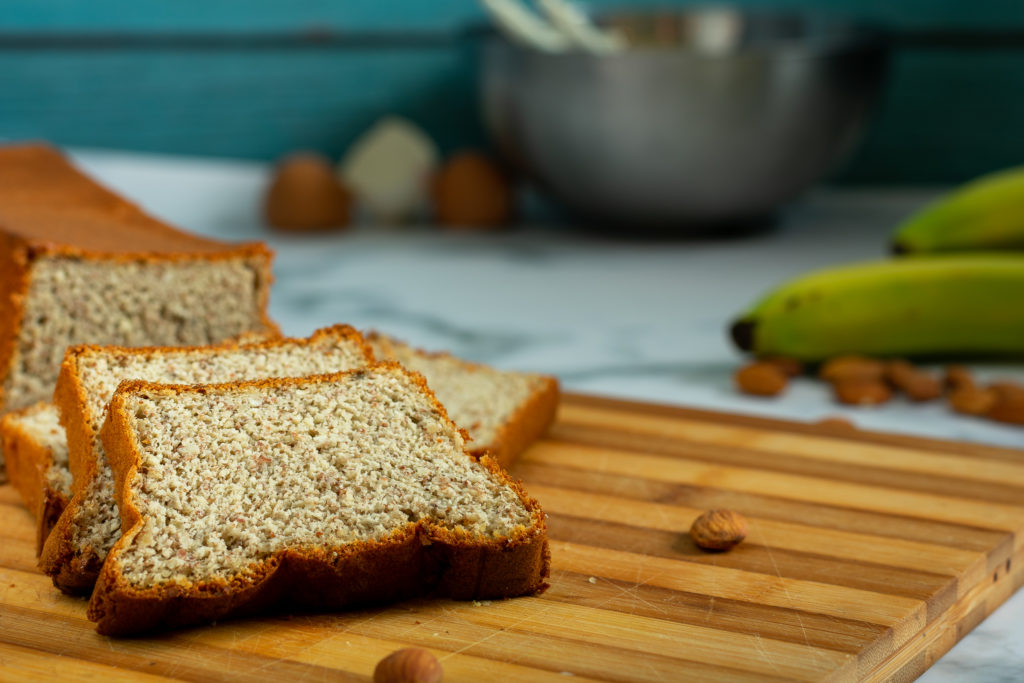 Preheat oven to 350° / 180°C.
Break and separate eggs.
Put yolks into a medium size mixing bowl to beat until light yellow and fluffy.
Mix in the mashed bananas.
Grind almond if not in flour form and add it to the egg yolk and banana mixture with the baking powder and vanilla.
Mix them well.
Beat egg whites in a medium size mixing bowl until hard peaks form.
Fold egg whites in with the batter until it gets a consistent look and feel.
Pour batter in the bread tin.
Place it into the preheated oven for 50 minutes or until the toothpick comes out clean.
Take it out and let it cool down on a rack.